Video Memory Stress Test is a small application that is free for home use (but paid for commercial use) and is designed to test the RAM on your video card. Similar to Memtest86+, it will read and write data to each part of the video cards RAM and log any errors found.
I used this application on a machine a few months ago that would get artifacts when playing World of Warcraft, but not during general use. I suspected the video card was dying so I ran this tool and it instantly came up with pages and pages of errors. I swapped the video card and everything was working again so it definitely did its job.
This application comes with both a Windows version and a bootable DOS based ISO which is handy if you cannot get into Windows because of suspected video card problems.

Screenshots: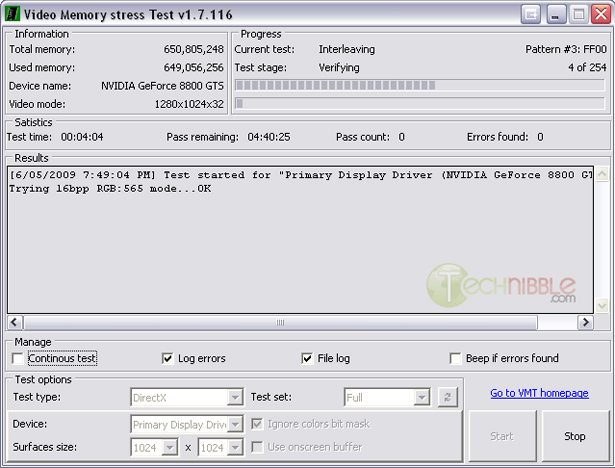 Downloads:
Download from Majorgeeks – 644kb
More Information