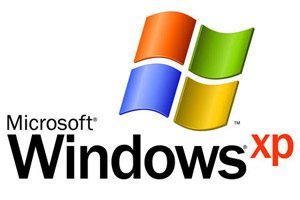 The end of a long overdue era comes to an unofficial end on April 8, 2014.  This is the date in which Microsoft says all extended support will end for one of the best operating systems the company has ever released. Windows XP, the cornerstone of most PC users for the past 10+ years, is being officially phased out as Microsoft "sunsets" support for the product in all respects. I loved Windows XP in its heyday, but love Windows 7 that much more.

Usually the end of an operating system era is not that much of a big deal. Mainstream support for Windows Vista happened to pass us by without more than a wink just a few months back. But seeing as Vista has an installed user base of just over 6% remaining, I don't think there is much discussion warranted for how to handle its remaining faithful. Even as of June 2012 Windows XP had a strong 43%+ of the OS market, which is remarkable for an OS that is over 10 years old already. In practical terms, this means that over 4 of every 10 PC users is still working on the aging platform. Computer repair technicians definitely have a challenge in getting customers to make the move to the more solid Windows 7 or yet-to-be released Windows 8.
While all new PC systems are currently being shipped with some flavor of Windows 7, the real problem lies with the droves of users we still support on XP. As consultants to our customers, we need to take their circumstances into account and give them the best possible advice when it comes to using a Windows XP-based system going forward. Many questions come to mind involving such an entrenched user base. Will XP activation be available even after support ends? What will the driver situation be like in the future? How do I make sense out of all the dates that Microsoft has been releasing to the public surrounding XP's future?
I'd like to tackle some of the hardest issues surrounding the move away from XP. Here's my A to Z guide on the unofficial death of Windows XP.
What Do All of These XP "End of Life" Dates Represent?
Microsoft puts out some great products, but their public relations department isn't always the most reliable when it comes to making basic sense of all the dates that surround the death of an operating system. Here's a concise lineup of all the known dates for Windows XP's remaining lifespan, and what they all mean:
April 2011: The final month that Microsoft allowed new PC sales to have direct installations of Windows XP. Dell, HP, and Lenovo were some of the known vendors offering PCs until this date with the old OS.
April 8, 2014: Per Microsoft's official Lifecycle policy on Windows XP, extended support for the platform goes dark on this day. Outside of very critical security flaws that may crop up, no more general patches will be released for the OS to fix functional or security related issues.
January 14, 2020: The final month that customers on Windows 7 will have "downgrade rights" to move back to Windows XP. Microsoft extended this date as a courtesy to business customers who have definite business requirements for the OS. By no means is Microsoft offering this as a green-light to continue using the OS this long for normal day-to-day production however as users will be open to all known security risks April 2014 beyond.
What Happens to Customer PCs on XP After April 8, 2014?
Nothing, really. They will continue to work as normal and there will not be any kind of limitations imposed on the OS crippling its usage. But it's the unknown that users should be warned about to the fullest extent. Microsoft has publicly stated that no new patches will be released for the OS after April 2014 (outside of very critical security flaws found.) Just as is the case for Windows 98 and Windows 2000 now, driver releases for new hardware that comes out will start to become non-existent for XP likely around or slightly after the April 2014 timeline. Customers who purchase new hardware even for otherwise fully capable systems may start to run into compatibility issues. Third party solutions arise to get around these driver issues, but they are not always 100% guaranteed for all scenarios. The bottom line? Using XP after April 2014 is an "at your own risk" situation for customers.
Will XP Still be Capable of Activating After April 8, 2014?
This feature will still exist according to Microsoft. In a posting on PC World, Microsoft publicly responded to affirm that Windows XP activation will be unaffected by the Windows XP support end date. For any customers that need (or choose) to set up new systems running XP, they will still be able to legally activate their machines to take advantage of all the remaining patches being released for XP. Again, I caution against using this as a green light for continuing XP usage. I'd use this as more of a worst case scenario capability to be used only in tight situations necessitating it.
Are There Financial Reasons to Move Away From XP?
Most definitely. A new report from research group IDC brought to light many reasons why moving away from XP will not only help from a future-proofing perspective, but also to keep expenses on computer upkeep down. Some of the highlights from their study include:
Over a 3 year timespan, organizations that make the move to Windows 7 will see a 137% return on investment.
When taking account the time needed to manage XP systems relating to items such as downtime, malware, and other maintenance, Windows 7 increases productivity by up to 7.8 additional hours per year per worker.
Annual costs on maintenance for systems running Windows 7 compared to XP drop by a massive $700/year.
Some technicians may ask the likely question: doesn't this mean that my own consulting time is merely being cut out of the equation? Not at all. I covered this very theory in a previous article on managing hardware and software lifecycles, but just to recap my beliefs on this notion: saving customers money on wasted IT funds merely allows them to reinvest the cash into other areas that make THEM more money, and bring YOU back into the fold for expansion on other projects. The customer/technician relationship is not a zero sum game. If you can save money for a customer in an area of waste, they will usually reward you with more service in another facet of their operations (I'm seeing this day in, day out for FireLogic customers I move to Google Apps from Exchange.) This theory applies moreso to business customers, but the basics can be applicable to some residential clients as well.
Will Customers Still Be Able to Download Patches After April 2014?
Microsoft will keep hosting all patches and service packs released through April of 2014, but no NEW updates will be released after this date. There will be no doubt that hackers and other nefarious malware writers will take advantage of all remaining XP users after this date, and hence why I will be pushing customers to rethink their XP usage going forward. I expect anti-malware software support for XP to continue well into past the middle of the decade, but start to drop off around 2016 or so.
How Can I Safely Switch Over XP-Reliant Customers to Windows 7?
Good question! Windows 7 Professional, Enterprise, and Ultimate editions have had a feature since Windows 7 came out called Windows XP Mode. This allows customers to run a fully legal virtual copy of XP within Windows 7 that seamlessly integrates with the native OS for running XP-needy programs. This mode doesn't work in all cases, as some online users state issues with it on particular custom programs, but on the whole, my experience with it has been very positive. It doesn't cost anything extra and will be fully supported within Windows 7 throughout the life of the product. You can download Windows XP Mode from Microsoft directly (given that you are running one of the supported versions I mentioned above.)
Should I Have Customers Wait for Windows 8 Instead?
This depends on if your customers are welcome to the radical new design changes coming in Windows 8. I've previously penned about some of the new items coming with Windows 8 that pertain to computer repair technicians, but the biggest challenges with the new OS will certainly be engulfed within the introduction of the Metro interface. I'm not going to pass my own judgement on whether Metro will kill or save Windows 8 for the long term, but I will say this: if you haven't tried Windows 8 yet, you probably should. If only for the sake of getting yourself acquainted before customers begin calling you in late October this year.
For consumers purchasing new PCs this year, they will have no choice after late October. All machines being shipped from that point forward will sport the new Windows 8 in one flavor or another. Downgrade rights for Windows 7 will continue to exist for business purchases, which computer repair techs will likely take advantage of for some segments of customers they have. I don't think many businesses will be open to the idea of running Windows 8, especially if they just moved or are moving to Windows 7. And let's face it: Windows 7 is already a rock solid OS that will only solidify itself more as the true replacement for XP after Microsoft releases the forthcoming Service Pack 2 for the platform.
And the best part about Microsoft's plans on offering Windows 8 to new PC buyers? If your customers happen to land new systems between now and when Win 8 is released to the public, they can snag an upgrade to the new OS for a mere $15. That's even cheaper than Apple's upgrade cost for moving to Snow Leopard a few years back for $29.
Computer Technicians Need to Help Advise Their Customers
Above all else, your top priority as a computer repair tech that customers look up to is to provide sound advice with the proper supporting details. You won't be able to convert all XP users away from the dying OS, and nor should you consider this a reasonable goal. But getting the word out about the post-April 2014 security situation surrounding the OS and its declining support is likely where your customers will appreciate you looking out for their best interests in keeping them abreast on the changing OS landscape. In short:
Don't settle on one plan of attack for all your customers. Everyone's needs are different and you need to be mindful of them before you make recommendations.
Don't discuss moving away from Windows XP on a one-track mind. Financial savings are great, but how about training costs and software compatibility? Security improvements are necessary, but how about productivity loss for the migration period? Be thorough in your suggestions.
Do let your customers make the final decision. You're being hired to provide professional opinion – not to run their lives.
Do present customers with a few logical choices on going forward, with all the pros and cons for each. Is Windows 7 truly their only option for the future? Likewise, do they have to get stuck on Windows 8 if they don't want to? Do your research and give them some choices for where they want their IT to be.
The death of Windows XP doesn't have to be a black hole for your customers and your operation. With the proper preparation, computer repair technicians can provide sound advice for their clients while keeping all pertinent concerns in check.