VirtualBox is a free virtualization product which allows you to run another operating from within your current one. While this is technically not a "repair tool", it is very useful to computer technicians for testing and training purposes. For example, I used virtualization software to create a Windows XP virtual machine and infected it with a virus so I could show Technibble readers via video how to manually remove a virus. Once I was done creating the video I rolled back the virtual machine state and it was a fresh copy of Windows XP again. I also use a virtual machine to test all of the Repair Tools of the Week I recommend.
Computer Technicians can do the same and break or infect an operating system to learn how to fix it without the concerns of damaging live operating systems. VirtualBox is one of the easiest virtualisation software to use since all you really have to do is install the software, press New and follow through the prompts such as what OS you want to install and how much hard drive space you want to give it. You can tell it to use your real CDRom drive to load an operating system on it or you can even mount an ISO which will emulate a CDRom disk.
If you want to learn how to remove viruses, fix certain problems, experiment with other operating systems such as Linux without the fear of messing up your current operating system, this is a great way to do it and increase your skillset.

Screenshots: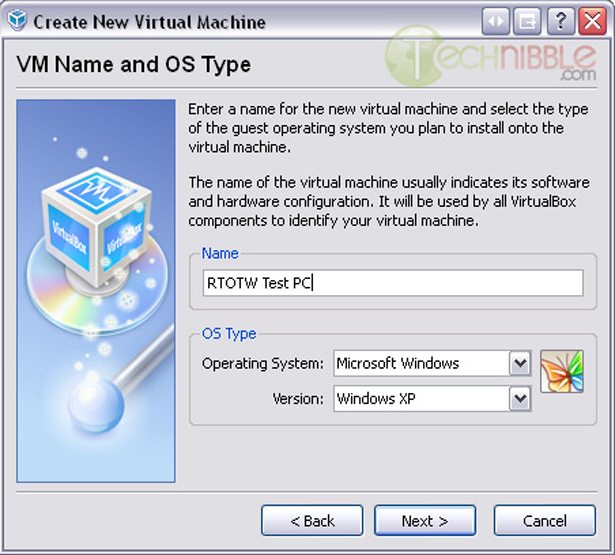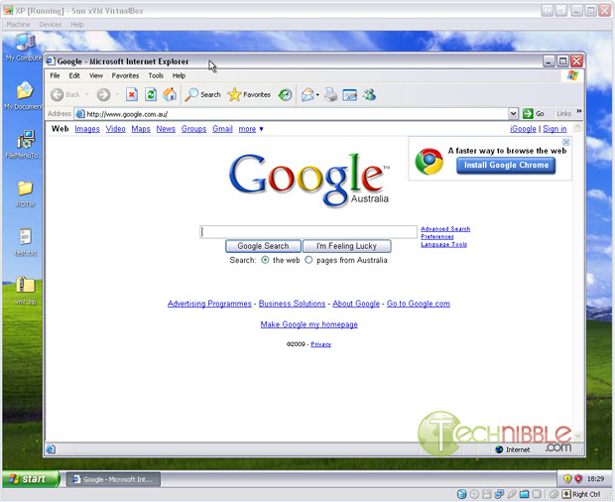 Downloads: