While not technically a "repair tool", many people believe that Microsoft Offices new "ribbon" toolbar needs to be fixed. "UBitMenu: Classic Menu" brings back the classic menu that users were used to from Office 2003 and previous versions. It actually creates a new tab in the current Office 2007 tabbed system so you can easily switch between the classic menu and the current ribbon menu if you wish. This application is free if it is used in a home enviroment and costs 10 euros if it is to be used in a business enviroment.

Screenshots: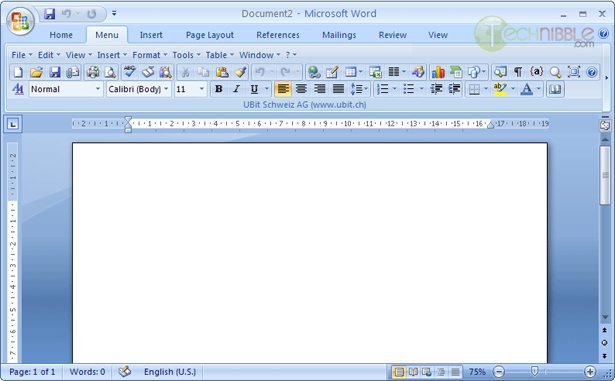 Downloads:
Download from Official Site – 360kb
Thanks to Roy from our forums for recommending this.