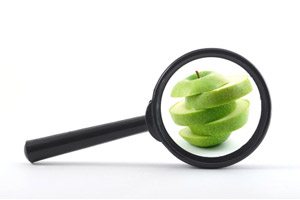 "If I got a Mac, I wouldn't have these problems." If I got a nickel for every time a customer told me that…. well, you get where I'm headed with this.  There seems to be a perceived consensus among a segment of my customer base that believes going Mac would solve all their ills, save them money, and provide numerous other benefits. While there are situations where Macs are justified, the steamrolling in the media by the Apple-centric movement to iEverything helps fuel a majority of this misconception surrounding the Apple brand.
The purpose of this article is squarely aimed at debunking common myths surrounding using Macs as desktop or laptop PC replacements. And I'm not going to say that Apple's computers aren't well engineered. They have their place, and determining where that may be is up to technicians like ourselves. But I decided to tackle this touchy topic since I know many computer techs are being asked about this at an increasing rate, and it's hard to be properly informed with so many myths running rampant in the public view.

I've done quite a bit of research on many of these myths over the years and have formulated educated responses when FireLogic customers ask for my professional opinion. I'm not an Apple hater, but I do want to better educate my customers and dis-spell the myths that never seem to die. You're likely considered the technology expert by your own fellow customers, so it's a good idea to have a rounded consideration of the other side of the fervent pro-Mac argument. Present your customers with the real facts and let them decide on which route they want to go.
Let's have a look at the 5 most common myths that I hear from customers:
Myth #5: "Macs don't get viruses, hence they are the most secure computer."
As long as computers & software are made by humans, they will be insecure. Let's not kid ourselves. While the above argument would have been slightly more plausible in the remaining stretch of Windows XP's heyday (2004-2007 or so) when viruses and malware were just destroying the aging OS, the times have since changed. It's 2012 and malware writers have finally noticed the Mac market as being sizable enough to matter.
I guess therein lies the other misconception about Windows machines – that they are innately insecure because Windows is a poorly written OS, Microsoft doesn't care about us, etc. Surprisingly, the opposite seems to be true according to numerous reports. Security vendor Secunia came out with a study that said Apple actually has the most holes of any major software maker, and white hat hacker & security research team lead at 3Com Tippingpoint, Aaron Portnoy, told Computerworld that Windows 7 was much safer than Apple's Snow Leopard OS from his findings during exploit hunts.
The bigger concern here, of course, is that the public continues to believe that they do not need antivirus software for their Mac systems. PC Magazine reported about the growing malware problem on OS X at length last year, and security software vendor F-Secure even re-introduced a Mac version of its client in 2011 in response to the growing threat of Mac malware. The number of Macs I've personally cleaned in the last 3 months alone is troubling. All of these Macs had no security software installed and the users were oblivious to how much malware their Macs were hosting. I've since switched them all over to ESET's excellent Cybersecurity for MAC product without issue, but the underlying problem remains. Customers continue to believe the "Macs get no viruses" tagline and need informed technicians to steer them otherwise. I'm not saying they need to ditch their Macs; but securing them with proper software is a necessity and not a nicety anymore.
Myth #4: "My friends say Macs are just easier to use."
This myth is based around a concept which is highly subjective, and I'll keep this one short and sweet. Who's to say what would be easier and more intuitive for you when someone else is basing their judgement upon their own experiences? For many people, the Windows environment is well known, established, and they can use it to get their work done the way they are subsequently used to. For example, Ashton Mills from APC Magazine highlighted a number of the caveats of Windows that he believes trumps OS X, and Betanews staff writer Joe Wilcox went into detail as to why he ditched the Mac in favor of Windows 7. Of course, there are plenty of others on the flipside of this fence – but we shouldn't create a broad judgement for ALL customers based upon the experiences of a few.
A subjective opinion that comes down to personal preference should be kept at that. Don't force your customers onto a Mac (or Windows box vice-versa) just because their friends or yourself find it easier. For many, ease of use may sit solely within what they have become comfortable with over the last ten years of their professional life.
Myth #3: "People say all the software I need is available on the Mac, too."
Again, a matter of subjectivity and intended usage are much more relevant to such a conclusion rather than a blanket statement. Surely Mac compatibility with major software suites has gotten immensely better over the last 3-4 years, but gaps indeed remain. The likes of Adobe products including Photoshop and Indesign are carbon-copies of their PC cousins, and the same rings true for the Office suite (to a certain extent) and many other products people are accustomed to. Hardware compatibility is largely a non-issue now after manufacturers spent much of the past half decade catching up to pace with their Windows driver assortment. Some hardware will still face issues however.
The above trend doesn't hold true in all regards though. Microsoft Office mainstays like Access, Publisher, and OneNote are notably absent on the Mac still. Popular business accounting suite Peachtree has yet to release a Mac variant. Quickbooks has a Mac version, but it's crippled largely by having a smaller feature set, different file formats, and nearly no 3rd party application integration. And for those who live and die by the AutoDesk suite, the Mac has no native versions of Inventor, Revit, or 3DS Max just to name a few. This list is by no means exhaustive but covers a few common programs that some businesses can't live without. There's always the option of using Parallels to make it work, but my response to that is in Myth #1 below.
Myth #2: "Macs are simpler machines and therefore are cheaper to repair."
This myth, once more, pits an argument that could be subjective to the scenario surrounding the cause for a needed repair. On the software side of things, I'm not going to make any judgement whether Windows or Mac systems are easier to work with. Some trained Mac techs could breeze through a Mac issue much faster than I could. But likewise, I'd probably hold my own on the Windows side of things. We can agree on that much.
Software aside, however, and things become a different story. While a greater portion of Mac hardware is utilizing standard PC-style equipment, many of the niche parts that make up a majority of Apple's systems are downright costly to repair or replace. Why is this? Simple laws of supply and demand. The overall market for Mac systems is relatively small compared to PCs which keeps prices high on most Mac-only replacement parts. I recently handled a 2007-era iMac desktop repair that needed a whole new LCD screen. The Apple Store quoted this customer over $500 for the entire job. They were a family friend and I had forgone charging labor (for various reasons) but the screen itself came in at over $280 alone. If I had to bundle labor, the job would have likely cost this person closer to $400. Not only was the part very hard to come by, but the labor to install the new screen was nearly double what a PC counterpart would have taken. In general, most of my Mac hardware repairs come at a 30-50% premium over comparable PC repairs in similar situations.
So are Macs cheaper to repair than PCs? Possibly, but only if you consider software repairs in the equation. Hardware repairs on PCs are still more affordable by a fair margin.
Myth #1: "Everyone says Macs have a lower Total Cost of Ownership (TCO)."
One thing business owners love to discuss with me is TCO. Seeing that many of them are average consumers as well, they've heard the tagline of Macs costing less to operate in comparison to PCs. I then start to run the numbers with them compared to their current environment. Let's say a hypothetical business owner runs an office of 6 machines. He is considering moving to all Macs. They use a scattering of programs including Access and Quickbooks. The cheapest Mac desktop they can purchase is the $1200 iMac. There's no Mac version of Access, and they don't want to use a watered down edition of Quickbooks on the Mac, so they decide to go the Parallels route for each workstation.
Not only do they need a copy of Parallels for each machine, but now a legal copy of Windows 7 is necessary for every Mac to run their business programs. Add in antivirus solutions for both the native Mac OS X and virtual Windows environments (per Myth #5 above) and software costs just skyrocketed. And let's not forget that workers will likely need to be retrained on how to work a multi-OS Parallels environment – tacking re-education costs onto the final transition bill. Similar conditions can keep the tab on a consumer-oriented migration high as well, namely in re-education and dual-licensing scenarios. And remember that Macs start at $1199 USD. Comparable high end PCs could be had for a few hundred less, and more cost effective mid-range PCs go for nearly half that price. In this economy, that initial cost difference is a tough sell for some.
You can see where the path is headed. Every time I have a discussion like this with a business owner, they quickly realize that Mac isn't always the nirvana of cost reduction everyone claims. Are there situations where going with Mac make sense? Sure. I won't deny that by any means. Freelance artists, video production folk, and other niche industries can definitely benefit from using a Mac. But don't blindly equate a lower TCO with moving to the Mac platform without running the numbers first. In many situations, businesses with a secured and stable PC environment will save a good margin over switching over to the other side.
I know this topic as a whole evokes a lot of emotion from the Windows and Mac diehards. But for the sake of those we serve – our customers, ultimately – we need to put aside the misconceptions and myths behind why someone should be on a Mac or not. Instead, resort to more grounded reasoning that makes sense using facts like the ones I referenced above. We're considered the experts in our field because of our combined experience, knowledge, and professional judgement. Flying a flag in one side of the computer battlefield for the sake of self-fulfillment is an injustice to your customer base and effectively to yourself as a computer repair technician, too.