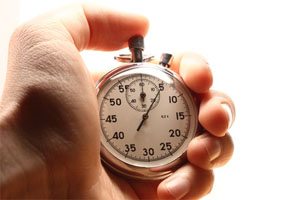 For thousands of years, we've been tracking time, for business or other purposes. The ancient Egyptians used shadow clocks. Sundials were popular for a while, but it's difficult to carry one around with you. Now we have all manner of digital time tracking devices and utilities. As technicians, we need an accurate way to keep track of time spent on the job, and when you have many going at the same time, it can easily get away from you. You might find yourself trying to figure out how much time you spent on certain jobs at the end of the day so you can add it to your logs and in turn, convert those logs into invoices. There are a few handy tracking applications available on the web, but we're going to focus on what will be especially useful for technicians and those in the computer technology industry.
Toggl
Toggl is described as 'Insanely simple time tracking' by the developers, and that's a great description. It's one of my favorite time tracking applications. I don't want to spend 5 minutes creating a task and naming it before I can get started on the job, and that's where Toggl shines. It's a web app, so you can reach it from any browser, which means you can use it on the job from your smartphone as well. You can even start the timer and name the task later after the job, if you're in a hurry. Initially, you open up the app, type in a short name for the job, and add a project name to put it under if you haven't created one yet, and click 'start'. When you're done with the task, click stop, and it logs the time for you. You can even close the app while you're working and just stop the timer later.
When you need to check on how many hours you spent on a task, you can open up Toggl, and choose 'Reports', which generates reports on how much time you worked on a project within a time period you specify. That means you can separate time spent monthly or weekly on any given task, as well as yearly. You can add clients, a maximum of 5 team members (on the free account service), and send weekly time reports to your email address. There is a paid service, which adds billing rates, tasks for more hierarchy, expanded team size, integration with Basecamp, Freshbooks, and other CRMs, as well as the ability to share reports with customers and colleagues, which is $5 per user, per month, which is very reasonable. They offer a 30 day trial if you want to check it out. All in all, a great time tracking application that I heartily recommend. You can even use the offline app called TogglDesktop which syncs your time logging with the online app when you get connectivity again, and it's just as easy to use as the web app. However, if you need something a bit more complex, the next recommendation may be what you need.
Freshbooks
Freshbooks is more than just time tracking. It's a full fledged invoicing, billing, and customer relations management application. If you already have your own CRM application set up, the free account Freshbooks offers will more than handle the time tracking side of operations. You can log tasks simply by entering hours, the project name, and the task name, or you can use the timer, which you can reach using any browser. One thing Freshbooks offers is the option to enter your time estimate for the task, so you can check back and see how you are doing versus your initial time estimate. For those of us who often underestimate the time needed for projects, this is something that can definitely help with our consciousness of how time passes on the job, and it can help balance us out in that regard.
Freshbooks also offers the option of turning the time tracking report into an invoice, which you can then send out to your clients, eliminating the need to switch from your time tracking application to your CRM for invoicing, and moving data back and forth from two different applications. If you need more than just simple time tracking, and would like a simple transference of logged hours to invoicing, check out Freshbooks.
RescueTime
RescueTime takes a more aggressive stance as far as time tracking goes, and technicians who also offer website design or other services that require sitting at a desk in front of a screen will appreciate what it does. It tracks time spent on your computer in each application. For instance, if you're doing web design using Adobe software, it will track how long you were focused on that window, and if you took a break to check on Twitter or Facebook, that will show up in the reports as well. It's geared more towards 'rescuing' your time by tracking it for you rather than requiring you to start and end a timer manually, which is useful if you often forget to start those timers when you start working. It's a free application, and has a few limitations which are removed by using the 'pro' paid version, but the free version is more than enough to handle simple time tracking and reports. If you often find yourself drifting away from your focus on your work, I recommend checking RescueTime out. It may help you focus more on your work in the end, and help you keep better track of your time spent on each task.
Don't Forget to Use it!
As with any application that automates or assists, it won't do any good if you forget to use it. Remember to keep accurate records of your hours spent on any job, and it will keep the stress level down on the job, and help with accurate invoicing later. In fact, sometimes the client may request records of your logged hours on the job, especially if you freelance, and keeping a record using Freshbooks or Toggl will help out a lot. It takes less than a minute to log into Toggl and start the timer for the task at hand, whereas you could spend as much as 10 to 15 minutes trying to remember when you started or ended a job, or trying to figure out using phone records when you started consulting work or ended it. The often used phrase is 'Time is money', and if you under-report your time by accident, you're losing money, so keeping good records is imperative.
Do you have a favorite time tracking application? Drop a comment below!