This repair tool of the week isn't a application, but instead a website. "SkyAngel Wireless Router Emulators & Guides" is a website that stores copies of the admin webpage area of various wireless routers.
The site includes the admin areas of brands such as Linksys, Netgear, D-Link, Belkin, TrendNet, Draytek, ActionTec and Apple. The main benefit of this is during phone support when you are helping a client with their router. It will significantly help you give directions to your client when you can actually see what your client is seeing. In most cases, Technicians would use some remote support software to see what their client is seeing but unfortunately in most cases where you need the client to go into their router settings, its because there are connectivity issues.
On each brand tab, the site has a list of the most common router model numbers of that brand. However, the real gold is when you click the "All" link as there are a huge amount of model numbers here.
While changing settings in the admin areas wont do anything, you can navigate around the webmin as if it was the real thing.
The website also has a collection of modem admin areas as well.

Screenshots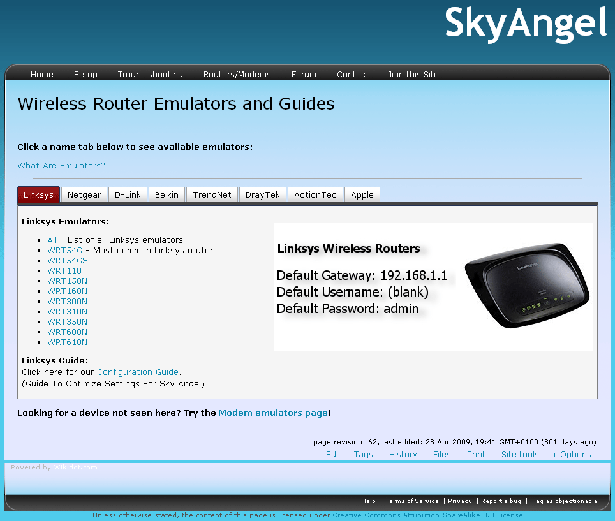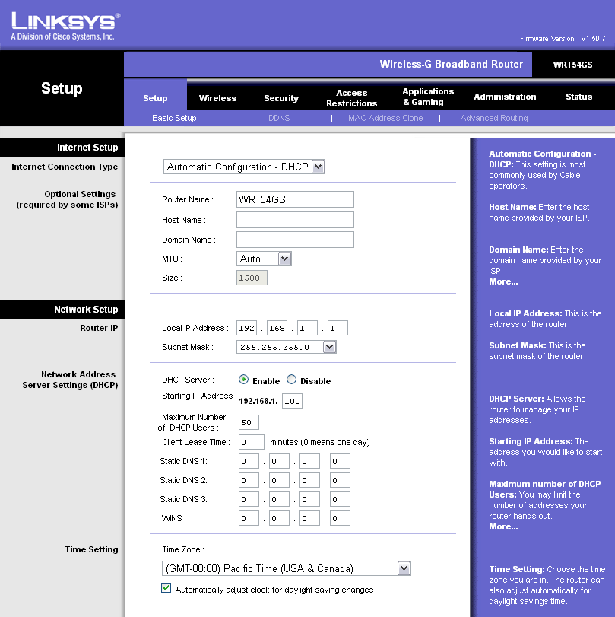 Website:
You can find the website here: http://skyangel.wikidot.com/emulators