Windows Post Installation Wizard is a application designed to give users choice of what applications, tweaks and scripts to install using an automated system. WPI gives us the ability to easily create a custom application installer.
A typical setup that a technician would have with WPI is to have their OS files and the applications/tweaks on one disk. Once Windows finishes installing, WPI will install the applications such as AVG, FoxIT Reader, Flash etc.. without any input from you. Or, you can make it so you have a choice by clicking checkboxes based on what you want to install.



At first, the applications looks a little overwhelming to use but its not that hard once you get to used to it.
To begin, download the application here and extract it somewhere. I found it easier to extract it to c:\WPI because it helps a little later on.
Find the applications you want this GUI to install such as Firefox and save it in c:\WPI\Install\
Once extracted, navigate to that folder and open the WPI.hta file and it will launch a WindowsXP-Installer-Like interface. Click Config on the right hand side.
Down the bottom, click "New Config" and overwrite the config.js thats already there. eg. C:\WPI\WPIScripts\config.js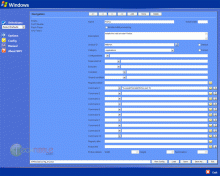 In the name field, enter the name of the application. In my example, I wrote "Firefox".
In the description, just enter the description of Firefox.
I recommend unticking the "Default" checkbox if you want the ability to choose what you want to install. If default is ticked you will have no choice to install Firefox every time WPI is run.
In the Category dropdown you can leave it as Applications for now. However, you might want to change it when you add different installers.
In Command 1, click the picture of the folder on the right hand side and find the Firefox installer in your Install folder. It will fill out this field with something like this: "%wpipath%\Install\firefox.exe"
If you want Firefox to install silently without the prompts, you can change it to:
"%wpipath%\Install\firefox.exe" /S
You can leave the rest blank and press the "Add" button up the top. Add as many applications as you want and when you are done be sure to press the "Save" button down the bottom.
Press the Red X next to the Exit text in the bottom right hand side.
Now, next time you run the WPI.hta file it will have the options you just made.
This is just a basic guide to get you started. If you go into Options there is are a lot more tweaks you can do such as adding music while the installer runs or have it restart the computer once everything is finished.
The application has good documentation so to find out more such as how to slipstream it to a XP cd or make it autorun, press the Manual button inside the application or goto C:\WPI\Manual\en\index.html
Screenshots: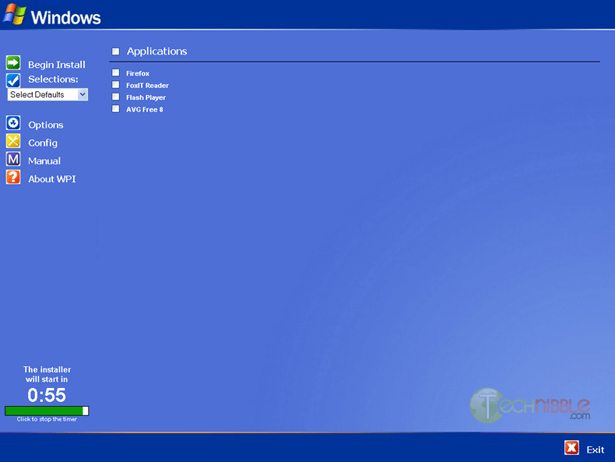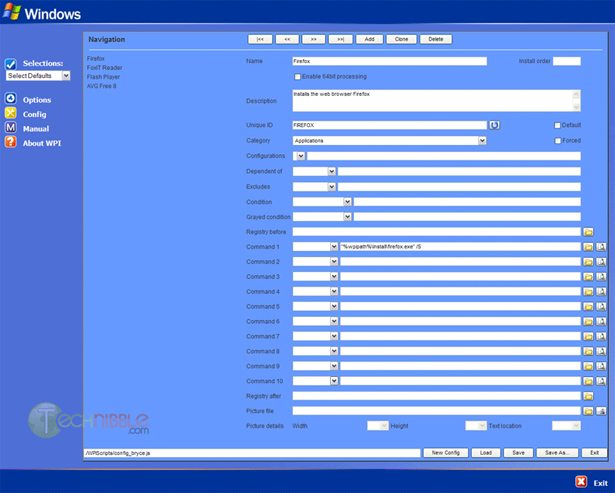 Downloads:
Download from Official Site – 4.40mb