USBDeview is a portable, freeware tool designed to show you the currently connected USB devices with a good amount of detail. It can also show you a history of devices that are not currently connected but have been at some point in the past. You can also output this information to a HTML/TXT file.
You can change how devices connected behave such as disabling/enabling them or making a file run when a particular device is plugged in (for example, a bat script that dumps the contents of a USB thumb drive when it is plugged in).
This application also has the ability to gather this information from a remote computer or even mutliple computers at one time and initiate commands such as disabling a device.

All the commands and features can be found in the "More Information" link below.
Screenshots: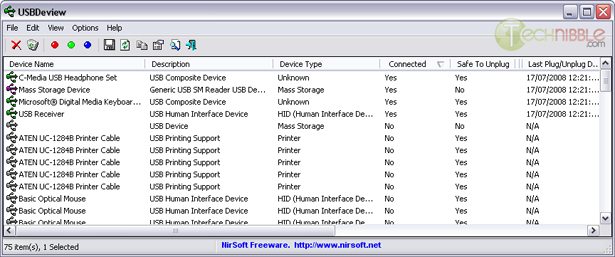 Downloads:
Download from Official Site – 49 kB