PhotoRec is a free, stand alone utility for recovering data off flash memory, hard drives and CDRoms. What makes PhotoRec special is that most other data recovery software wont recover data on flash based memory such as a camera memory card or USB thumb drive. PhotoRec will.

PhotoRec ignores the drives file system which allows it to recover data even if there is heavy damage to the disk. Although it isnt the prettiest interface (DOS like) this is one powerful tool. Best of all it works on the following platforms:
DOS/Win9x
Windows NT 4/2000/XP/2003
Linux
FreeBSD, NetBSD, OpenBSD
Sun Solaris
Mac OS X
Photorec is a companion program to the companies main program called TestDisk (which is also very good).
Screenshot: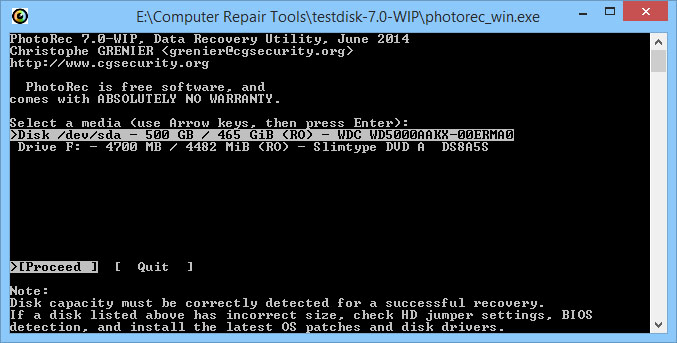 Downloads:
Download from Official Site (choose an OS) – 1.45mb