There are two software security suites I really dislike – one of them is Norton Internet Security and the other is McAfee Internet Security. Why? Because they are bloated applictions that make most computers run poorly once installed. Often they have been the cause of the problems I had to fix onsite.
A big problem I frequently come across with Norton and McAfee is that both of these products sink their hooks so deeply into a system and once the appliction becomes corrupted it can cause serious stability problems – often to the point where you cannot boot into Windows. To make matters worse, neither product can be uninstalled from Safe Mode easily which is obviously a problem.
Enter the McAfee Removal Tool. This tool will remove the following McAfree Products:

Total Protection
Internet Security Suite
PC Protection Plus
VirusScan Plus
Wireless Protection
AntiSpyware
Data Backup
Personal Firewall
Privacy Service
QuickClean
SecurityCenter
SiteAdvisor
Anti-Spam
SpamKiller
VirusScan
Wireless Protection
Before using this tool, always try and remove the McAfee product using the "Add/Remove Programs" option under Control Panel first. This tool can also be used to cleanup remaining files after a McAfee product was successfully uninstalled via "Add/Remove Programs".
Screenshots: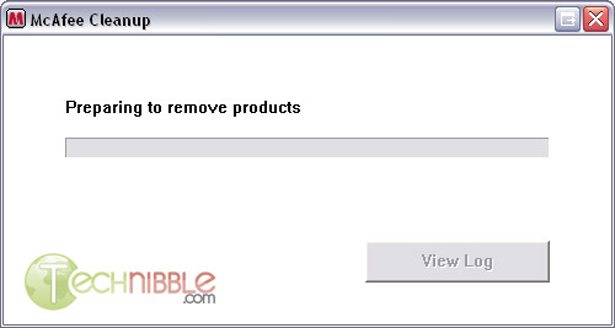 Downloads:
Download from Major Geeks – 568kb