In the past we have posted a tool called Dead Pixel Buddy used to detect dead pixels. Now, we're posting a tool that can actually FIX dead pixels. "Dans Dead Pixel Fixer "is a very small, stand alone, portable tool that is based on the concept that flashing RGB colors over a dead or stuck pixel will "unstick" it. Many technicians have had great success with this tool. Including myself.

To use, just run the EXE, set the amount of time you want it to run (a few hours is good) and click one of the Small, Medium and Large buttons.
These buttons create an appropriately sized window that flashes the RGB colors which you should put over the location of the dead pixel and leave there for a few hours.
Thanks to Jm Boyd for spotting this for us.
Warning:
Be very careful when using this tool as it can trigger epilepsy attacks. If you use it onsite make sure noone in the house/business is a epileptic.
Screenshots: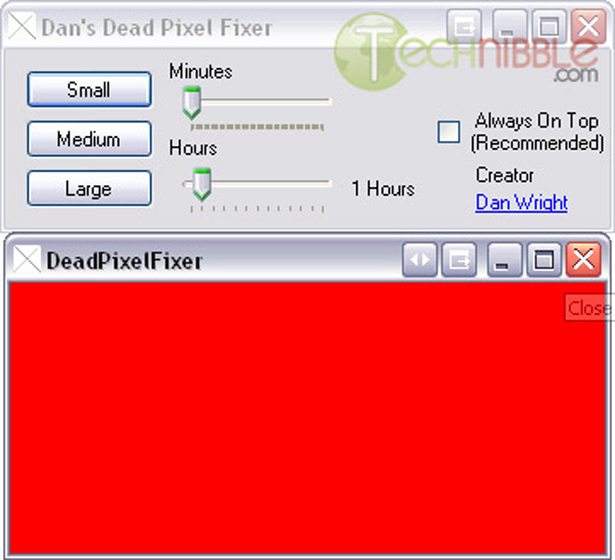 Downloads:
Download from MajorGeeks – 32kb