Most technicians already know of CCleaner. It is essentially a staple in any computer technicians kit. Now, there is CCleaner Portable which means you dont have to install it to use it on a clients machine. For those of you who don't know what CCleaner is, its a freeware cleanup, optimization and privacy tool.
It has the ability to clean out things like Temporary Internet Files, Cookies, Browser History, Recently Typed URLs, Delete Index.dat files, Last Download Location, Autocomplete form history, Recent Documents list, Run command history, Empty Recycle Bin, Memory Dumps, Windows Logfiles, Old Prefetch data and more.
Another ability is has is to scan the registry for issues such as Missing Shared DLLs, Unused File Extensions, ActiveX and Class Issues etc.. Definitely worth having your kit.

Screenshots: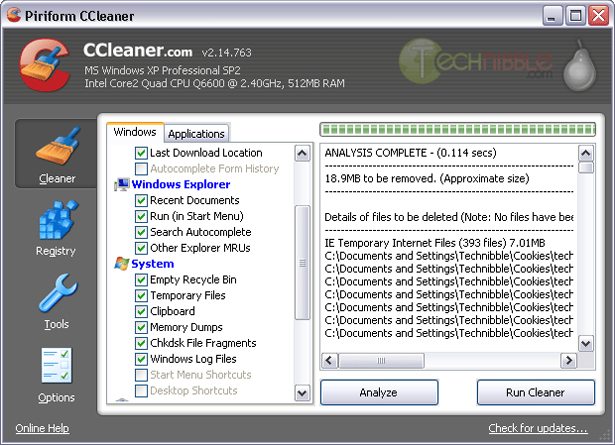 Downloads:
Download from Official Site – 880kb