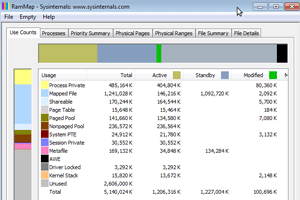 RAMMap is a portable, stand-alone software tool that allows you to see exactly how Windows assigns physical memory. The tool does not just display memory usage on an application or process basis, but it shows the the memory usage down to each individual file. The technician can analyze the exact memory allocation of drivers, dll's, system fonts, cached files, and more.



The following tabs are available on the main RAMMap screen:
Use Counts: usage summary by type and paging list
Processes: process working set sizes
Priority Summary: prioritized standby list sizes
Physical Pages: per-page use for all physical memory
Physical Ranges: physical memory addresses
File Summary: file data in RAM by file
File Details: individual physical pages by file
A technician will find RAMMap useful in troubleshooting system slowdowns and memory issues by being able to see exactly what files/programs are taking up the most memory, or if program files are not being released from memory correctly. RAMMap can also help the technician clean up a client's computer of files, drivers, and fonts that are taking up memory space but are not necessary.
HERE is In-Depth Explanation of the Use Count and File Summary Tabs from Technet.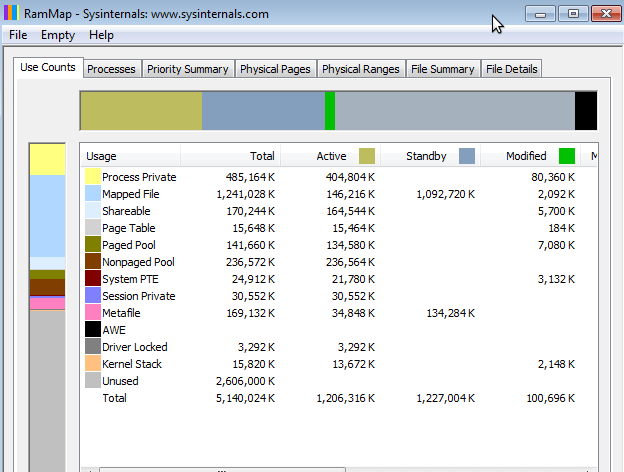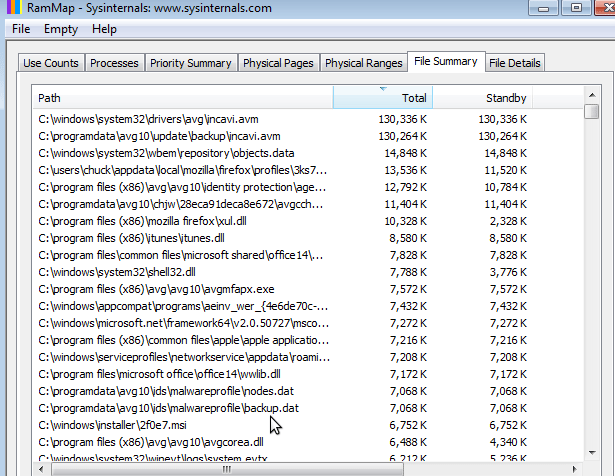 Download Links
Download from Windows Sysinternals – 272kb
Download from Brothersoft.com [Mirror] – 272kb