I am sure just about everyone here knows what MSConfig is and use it often when optimising a system or removing a virus.
While working with MSConfig, we untick many of the entries that don't need to start when the computer boots but now you are left with a bunch of unused entries. This is especially true with virus infections.
This is where MSConfig Cleanup comes in. MSConfig is a small and freeware and application that scans the startup configuration and allows you to remove any item that has previously been disabled by MSConfig.

While the download comes with an installer, I have found the executable can be taken out and used stand alone on other systems, so it is portable.
Screenshots: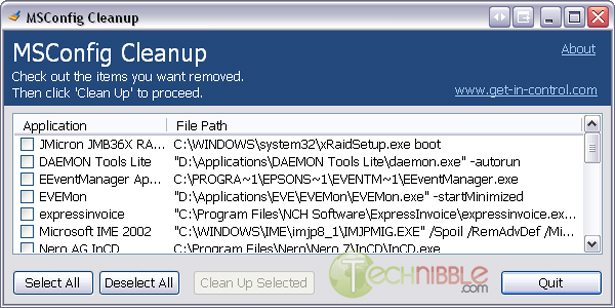 Downloads:
Download from Official Site – 650kb
More Information