This week's repair tool, Google Chrome Portable, is one of those that isn't so much for repair but rather for convenience. A portable browser is handy for on-the-job when the installed browser is corrupted or not working correctly. It also may provide a work-around when there are those annoying viruses on the machine that mess with the installed browser such as redirecting or blocking your browsing activity. Google Chrome is totally free for commercial and personal use.
Google Chrome is a little newer on the browser scene but it can hold its weight against IE or Firefox by providing the same sort of features:
Quick to start up
Loads web pages in a snap
Runs web applications faster than ever
Designed for efficiency and ease of use
Search and navigate to web pages from the same box
Arrange and organize tabs however you wish — quickly and easily
Get to your favorite websites with just a click, from the thumbnails of your most visited sites in the New Tab page
Themes to add delight to your browser

Two caveats about using the portable version of Google Chrome; one is that passwords are not saved in such a way that they are available between different PCs. They are encrypted and tied to one PC but not stored locally on that PC, this means that when switching PCs the passwords will not be left behind on the old PC but they will not be accessible on the new one.
The other caveat is that security certificates are stored locally on each PC because Google Chrome uses the Windows certificate manager instead of using its own. For that reason Google Chrome strongly recommends only using private security certificates on your home PC.
Screenshots: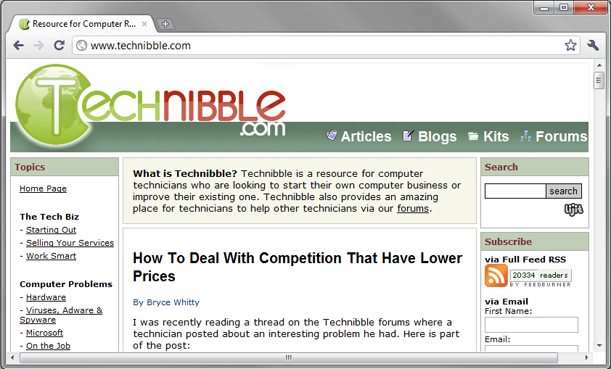 Downloads:
Download from PortableApps.com – 11mb Download, 34mb once extracted.