Fix WU Utility is a small, portable and freeware tool designed to repair the Windows Update utility built into both Windows Vista and Windows 7. This utility will re-register a total of 114 .dll, ocx and .ax files that are needed for Windows Update to function properly. This application only works on Windows Vista and 7. To fix Windows Update on Windows XP, try Dial-a-Fix.

Screenshots: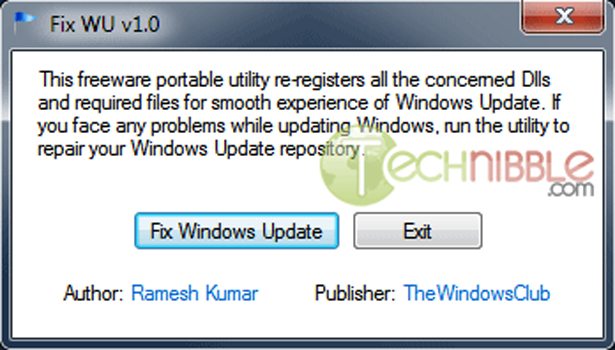 Downloads:
Download from Official Site – 20.7kb
More Information
Special thanks to our forum member Methical for recommending this one.