CDBurnerXP is a freeware, portable burning application designed to burn CDs, DVDs, Blu-rays, and HD-DVDs. Its license offers free commercial use as well as private use.
Many free burning applications are short on features or turn out to only be annoying trials but CDBurnerXP is truly free and has plenty of features including creating/burning ISOs, audio CDs, bootable disks, Lightscribe integration, and command line options. It also doesn't require admin privileges, unlike Nero.
There are two versions, the full-install version and a portable version. Despite what the name suggests, it works on a lot more than XP; supported Windows versions are 2000/XP/2003 Server/Vista/2008/Win7 (x86 / x64).

Screenshots: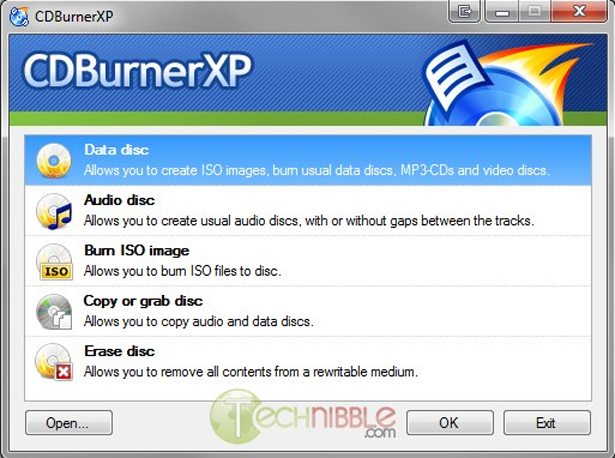 Downloads:
Download from Official Site – 4.62 MB
Hit "More download options" under "Download latest version" to see full list of versions.
More Information
Command Line Arguments