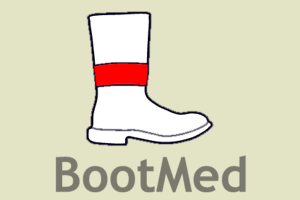 BootMed is a live-cd based off of Ubuntu Linux that is designed to help diagnose and repair a faulty Windows PC. It can also be installed on a bootable flash drive. BootMed includes programs that will scan for viruses, recover data, and create forensic images of a damaged hard drive. The applications and environment that BootMed provides is designed to give the technician a simple and intuitive Linux GUI interface allowing for easy virus scanning, data recovery, file system browsing, and even the ability to run Windows programs inside of Linux using Wine.
Here is a list of programs pre-installed of BootMed:

ClamWin: Clam Anti-Virus that will scan for viruses on a Windows partition.
Ddrescue: Disk recover tool that will rescue data from damaged or corrupted drives. Can also securly erase a hard drive or flash drive.
Foremost: An application that recovers delted files.
NTFSProgs: A program that includes the following NTFS filesystem utilities:

mkntfs: Create an NTFS volume on a partition
ntfscat: Print a file on the standard output
ntfsclone: Efficiently backup/restore a volume at the sector level
ntfscluster: Given a cluster, or sector, find the file
ntfsfix: Forces Windows to check NTFS at boot time
ntfsinfo: Dump a file's attributes, completely
ntfslabel: Display or set a volume's label
ntfslib: Move all the common code into a shared library
ntfsls: List directory contents
ntfsresize: Resize an NTFS volume
ntfsundelete: Find files that have been deleted and recover them
ntfswipe: Write zeros over the unused parts of the disk
ntfsdefrag: Defragment files, directories and the MFT
ntfsck: Perform consistancy checks on a volume
nttools: Command-line tools to view/change an offline NTFS volume, e.g. ntfscp, ntfsgrep, ntfstouch, ntfsrm, ntfsrmdir, ntfsmkdir
ntfsdiskedit: Walk the tree of NTFS ondisk structures (and alter them)

PhotoRec: A program that recovers deleted files.
Scalpel: A fast file carver that reads header and footer definitions and extracts matching files. Used for both digital forensics investigation and file recovery.
Stinger: A stand-alone Anti Virus from McAfee that can scan for viruses.
TestDisk: Recover delted files and partitions.
Wine: Windows emulator that allows Windows programs to run in a Linux environment.
In addition to the listed software, you can also download software packages from the Ubuntu repositories where you have access to 1000's of applications.
Screenshots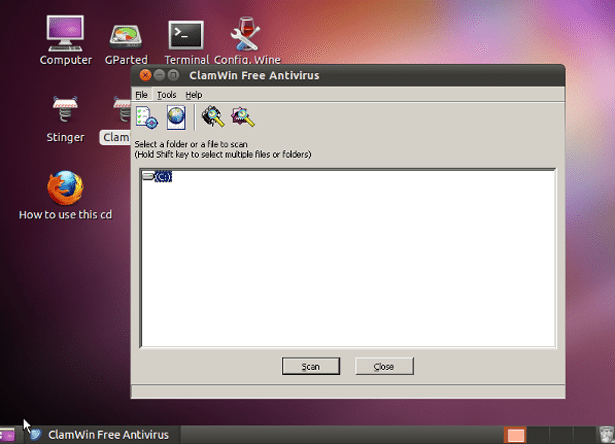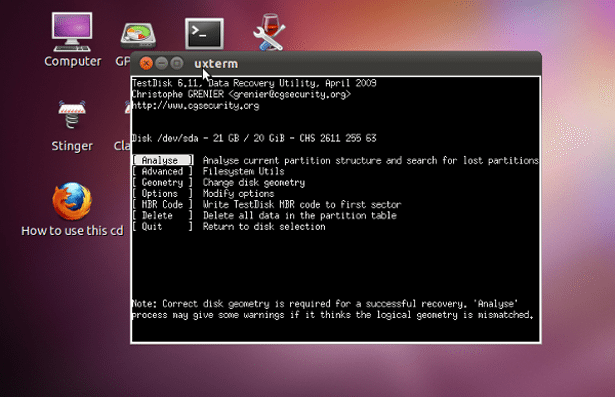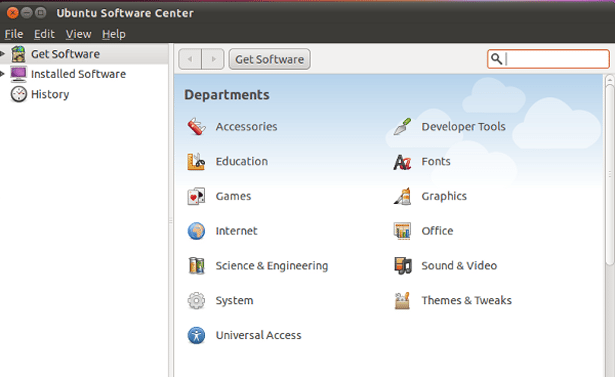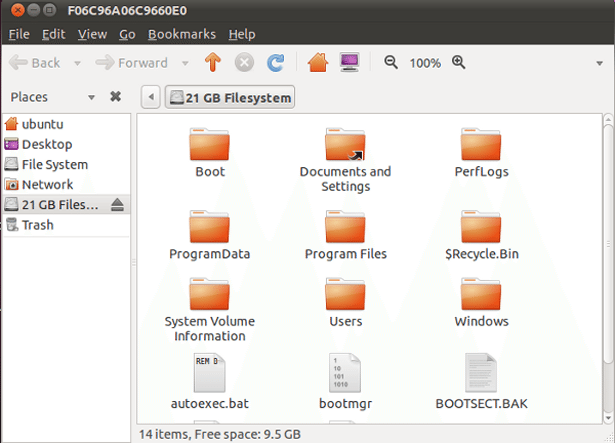 Downloads
Download from Official Site
More Information