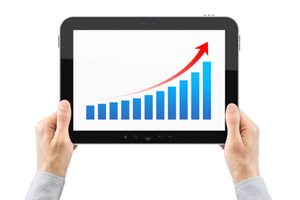 Every month or so a similar wave of 1-2 threads tend to hit the Technibble forums. "The PC is dead" or "computer repair is a dying profession" are the general basis of discussion and forum-goers play tit-for-tat with opinions ranging both ends of the spectrum. One such thread titled "The end of the Windows PC is near" is just a single example, running 18 pages long in commentary.
While I personally think the end is far from near for the Windows platform, I do believe that our industry is undergoing a wave of change that needs to be embraced. This restructuring isn't necessarily the death of the PC, but merely the displacement of the platform as the de-facto standard for how we compute. For all intents and purposes, the PC will continue to exist, but we are making more elbow room for smartphones, tablets, and other similar "new age" devices.

As computer repair technicians, we need to be open to embracing this change no matter our beliefs on the different technologies at play. I personally am not a big fan of tablets as a whole, but this doesn't mean that I won't support my customers who use them. Outlets like ArsTechnica are publishing articles that claim tablets do have a place in the modern IT professional's life, and in some respects they are correct.
Let's put aside personal preferences for a moment and focus on something more pertinent to the bottom line of the modern computer repair shop: how can we capitalize on the tablet revolution? Being able to support and properly recommend tablets to customers is one thing. Properly positioning yourself (or your company) to profit from the tablet boom is another story. Here are my top 4 ways to harness the financial opportunity behind the craze.
4) Offer to sell tablets directly to your customers
While I personally don't heed this advice for my own company FireLogic, I do think those that already offer a bevy of PC/Mac hardware or software sales could easily jump into this void. Teaming up with the right suppliers like Ingram Micro or ASI (for those in the States) could allow you to mark up sales by a decent 10-15% or so and bring in some nice extra income.
How viable this may be for your company is up for grabs, as the amount of time/effort that is needed for traditional hardware sales tends to be higher than some technicians want to devote to such offerings. But if you're larger than a one or two person company, putting a part time salesperson in charge of bringing in tablet sales could be an easy money maker. Just watch the cold calls on clients – those burn more relationships than is worth.
3) Advertise custom app development services
This is another avenue for revenue that depends on your current standing and comfort with application development. Naturally, a background in computer science or related field is your best bet for jumping into this with the most success. The most competitive, but possibly also the most lucrative market, is the iOs app market which you can read up on by visiting the iOs Dev Center from Apple. The more conservative approach may be to take a peek at the Android market sphere which is supported on the Android Developers hub.
Blackberry's PlayBook (and related BB10 OS) platforms also have their own development center which you can read up on. Keep in mind that going into the app development arena not only requires you to release a quality product, but also provide ongoing support for your software in the form of bug fixes and new releases. Good reward always comes with subsequent risk and commitment. Tread carefully with this one.
2) Team up with cloud software providers through partner programs
The market for apps and services on tablets has brought about a bevy of companies that target this new group of consumers. Just like traditional services that have been offering partner programs, these outfits are following in the same steps. One of the biggest income streams for partners in the new tablet realm happens to lie in cloud storage. Since tablets naturally rely on the cloud more heavily than local storage, numerous companies have expanded their offerings to entangle the tablet revolution.
SugarSync, for example, offers a very nice affiliate program that pays out sums directly related to the size of the plans you help sell. JustCloud has a similar program that allows you to resell their services and receive commission on your sales. And longtime cloud storage provider Box.com offers both a re-seller and referral program depending on how deep of a relationship you want to form with them. If your customers are asking for these services already, the above programs may be an easy way to profit on already established needs.
1) Offer customized training services for customers
This happens to be the most lucrative way to profit off the tablet revolution, and my favorite method as well. I will preface this particular method by saying that my company didn't make a pre-determined choice to offer this service. We were merely thrown into the mix when customers began asking us if we can provide this. Opting to take advantage of the opportunity to train customers on tablet usage offered us a three-fold benefit.
Firstly, we make excellent profit on the training itself. Second, we are able to expand our online SEO by marketing our recorded trainings, such as this one from a local library, to new potential clientele. And lastly, word of moth referrals from these trainings are always excellent. If we don't land another direct training gig due to referral, we generally otherwise snag a few computer repair customers nonetheless. A win-win either way you look at it.
I'm sure there are even more ways to make money off tablets than what I demonstrated above. But the aforementioned methods of revenue streams work pretty well if you dedicate the time to each chosen avenue. Tablets in general are still an up and coming sector of technology, but this doesn't mean that you should take a backseat in the unfolding revolution. If you don't successfully harness the needs gaps that have arisen due to tablets, your competition definitely will. And no matter what your personal opinion may be about tablets, this shouldn't interfere with your business strategy when it comes to this hot new technology.