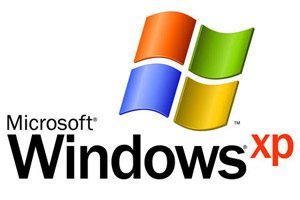 It's a topic that many technicians don't want to engage customers in. And in some respects, rightfully so. Many customers have hesitation to spend money for something they see as not necessary yet; others are adverse to change and don't wish to play the "compatibility game" that Windows 7 or 8 present. But all of these statements are just that: excuses for procrastination to a problem that will only get worse as time goes on.

I previously took up this topic in a condensed FAQ article which covered some of the biggest questions surrounding the looming death of Windows XP. Since the baseline facts and dates have been established for some time, I wanted to take a moment to give fellow technicians some options in how to approach their own customer base. The "What do I do after XP?" conversation should be getting started now, and there are numerous reasons for it.
While it is definitely easiest to let machines merely live out their useful lives, customers who knowingly continue pushing a 12+ year old OS past its prime are in for a bevy of technical, legal, and financial risks, to name a few. Either way you cut it, XP has less than 500 days left on the support clock, which means organizations and users need to start taking the conversation seriously if they want to stay ahead of potential problems.
My computer repair company FireLogic has been starting this very conversation with some of our most important business clients as of late. Here's how we are tackling the post-XP dilemma.
Free local classes on Security & Windows 8
It's not a secret that my company has a sweet tooth for providing complimentary classes to our local community. I outlined why this makes sense from a new lead standpoint in a previous article, but it also offers other benefits. For example, we routinely invite our established customers to attend our classes both as a gesture of kindness, but to also educate them on trends we see in the industry and provide best-practice recommendations for their own environments.
Starting this past summer, we decided to start a new series titled "Computer Security for Beginners" which not only covers the basics of malware, prevention, and other pertinent topics, but we touched on the need to move off of aging platforms like XP and Vista. Attendees really appreciated the information, and we happened to pick up a few new clients from the events.
More recently, we begun a 3 class offering under the title of "Windows 8 for Beginners" which gives anyone the chance to come and learn about what Windows 8 has to offer and the benefits it affords over Windows XP. While some users (like businesses) are best suited to move to Windows 7, the discussion on Windows 8 shouldn't be left off the table entirely. The OS is already on store shelves for one month, and judging from how many people came to our last class with Windows 8 laptops, its penetration is only growing.
You don't have to approach the topic of education the same way we do. Local classes work for us because we have established a name as effective IT trainers in our area. Your company may be better suited with doing targeted training for businesses you support which have larger user bases. Whatever you come up with, you should be handling the upcoming end of XP in some sort of proactive manner that customers can notice and engage you in.
Guide the conversation in areas that matter: time & cost savings
Customers listen when you start talking dollars and cents along with saving time in the long run. This is multi-pronged conversation which should be fully mapped out before attempting to approach a customer about why they need to consider leaving XP. Whether you want to take the discussion towards Windows 7 or Windows 8 is up to you – but get the conversation going in some way by presenting the following facts:
Long term support: After April 2014, not only will Microsoft be ending support for XP, but so will manufacturers one by one. It will be a gradual process indeed, but finding new XP-compatible equipment after 2015 will likely start becoming a challenge. The biggest problem, however, is the lack of security updates after April 2014. Make sure customers know they are "on their own" from Microsoft's perspective when it comes to security & functionality with XP after this EOL date.
Stability: The pro-XP zealots claim that XP is still the most stable OS from Microsoft to date, but the numbers surely don't support this. System optimization tool Soluto has a beautiful page on their site showing the bare stats surrounding XP vs 7 vs 8 stability. Believe it or not, Windows 8 wins every category in terms of stability over XP and 7 except in average # of blue screens per user. For example, Windows XP shows as averaging 11.7 non-responsive apps/user/month, while Windows 8 only hits 1.7 apps/user/month. That's a time savings in lost work for every user still on XP, and most businesses do care about this fact.
Starting a migration early beats rushing things: Some business owners take the pending death of XP with an "I'll tackle it when it affects me" mindset. But what does waiting until April 2014 do to benefit their situation? Not much. They may hastily find themselves pushing to get off XP if a compatibility problem approaches them, or if a security breach hits their business, and this will likely come with more downtime and money loss than a gradual move off XP. I'm sure most of us enforce emergency labor rates – something most customers don't love paying.
There are numerous other reasons why technicians should begin the conversation early on with clients. The above are just some of the most common ones which tend to matter most to my own clientele.
Windows XP is a bigger security risk the closer April 2014 gets
XP was never a model for a excellent OS security. Part of this was due to it becoming such a big target for malware writers in the mid-2000s, and some of it resides with some poor decisions Microsoft made in writing the OS from the start. Nonetheless, encouraging customers to stay on XP past April 2014 could open numerous security (and legal) holes that no one wants to be a part of.
As Jack Schofield wrote in his piece on the looming sunset of XP for ZDNet, "Good luck telling a judge [after a cyber breach] that your security was based on using an insecure and unsupported operating system." Malware writers are without a doubt going to continue bombarding the systems still running XP out there, and the legal ramifications for even small businesses that host or deal with sensitive customer data could be large if they are found liable for breaches against their aging, insecure systems. Windows XP, I'm talking about you.
Jack makes a good point here: sure, you can take on large premiums with your cyber liability insurance provider, but is merely sticking more coverage over your company's head the best approach to preventing a legal mess by using XP for the long term? It's a similar argument to bumping the health coverage aspect of your car insurance to offset the fact that you drive an old, unsafe vehicle. It may be a fine calculation of risk management, but it doesn't make much sense in the end.
Application compatibility will continue to get worse
Security and application compatibility are topics which go hand in hand in many ways. For example, Windows XP doesn't allow for any version of Internet Explorer newer than 8. The browser was recently humiliated by hackers in the notorious Pwn2Own contest just last year, giving malware writers a proof-of-concept that may unlock the doors to bigger and meaner attacks on the browser in the coming future. Microsoft will likely drop IE8 in a heartbeat once April 2014 turns the corner. Google already made an announcement that Google Apps no longer supports IE8 as of November 15, 2012. Expect this to become a trend soon.
The compatibility issue will become a problem for other areas too. Major software vendors will likely start withdrawing support soon after XP dies off to focus more development energy on Windows 7 and Windows 8. And security vendors like Symantec and ESET will focus less development towards XP as user bases for 7 and 8 keep creeping up – meaning XP users will be facing larger security risks the longer they stay on the platform.
And those companies cringing at the thought of moving off of XP because of old software not functioning under 7 or 8 shouldn't worry too much. Windows 7 has a wonderful native feature called Windows XP Mode which emulates a full instance of XP Pro under a virtual machine, and seamlessly integrates usage into the primary OS. Windows 8 dropped Windows XP Mode, but has similar functions with the newly included Hyper-V capabilities which replicate 7's XP Mode in nearly all aspects.
You aren't getting anywhere the longer you stand still
No matter which path your customers wish to take, either by moving to Windows 7 or the newly released Windows 8, the fact of the matter is that getting the discussion moving is better than putting it off indefinitely. Customers (especially business clients) who choose to stick with XP past April 2014 will be leaving themselves open to legal risks, application support sunsetting, and wasted funds on continued maintenance for aging XP machines.
I hope that some of the above perspectives on how to approach your own customers gives you a way to ease the conversation in slowly while hitting the aspects most important to your clients. April 2014 is quickly rearing its head and it could blindside customers in big ways that they may not be entirely prepared for. Use your position as their technology curator to educate, assess, and plan for the inevitable life after XP.