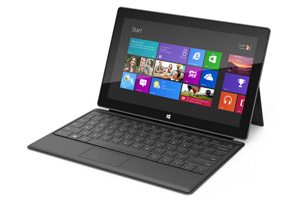 On Friday the 26th of October and the days that followed we saw some of the biggest product releases from Microsoft since Windows 95, not just a new version of Windows but the Windows Surface and Windows Phone 8. It's probably not too much to say that this has been a huge year for Microsoft who've had to make some serious ground in the mobility markets and seemingly have taken huge steps forward to start closing the gap. Despite what I feel to be excellent products all round, both techs and the consumers look upon all these changes with fear and trepidation and none more so than with Windows RT and Microsoft's new hardware product, the Surface.
In its purest form this device is in fact a tablet pre-installed with Windows RT which can be purchased from $499 (£399) but the lines start to blur when you realise there inside lives a restricted desktop environment to run basic apps, manage files, settings, as well as gives you access to the Office 2013 preview suite. The lines blur even further when you find the touch and type cover (for an additional cost) which effectively provides you with an almost laptop like experience. The transition from tablet to (almost) laptop is instant and stylish, the touch cover surprisingly accurate and easy to use. Whilst the Surface is an excellent product it certainly isn't the only Windows RT hardware device, in true Microsoft style there are a number of vendors offering up similar devices with varying differences all offering the questionable Windows RT OS. Take a look at what's available here.
Having said that, as it stands, these devices are not replacements for your laptop which is the single clear key fact which techs and consumers alike need to be clear about, when using the device for mere minutes that distinction is clarified. To help my customers be clear on this I always explain that you wouldn't buy an iPad instead of a Mac, the iPad just can't help you get things done to the same extent, identically you wouldn't get an RT device instead of a fully fledged Windows 8 laptop. Sadly, advertising as it stands doesn't make that very clear, but I have hope that Microsoft will adapt to compensate for that moving forward (emphasis on hope). This distinction of course may be completely altered when the Surface Pro makes its debut in 2013 giving you the full Windows 8 Intel architecture for a full laptop experience on a tablet like hybrid device, but we'll come back to that in a few months.
Moments after receiving my Surface device I set about looking for apps to help with my day to day work in the hope to report an extensive selection of professionally designed apps, sad to say that I was disappointed but not completed surprised. As things presently stand the Microsoft Store is still somewhat lacking in apps, as to be expected from any new developing platform. Technical tools are pretty much non existent but I found a few interesting items and ways of working that are really helping me out at the office and on the road.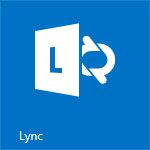 Lync
The communication application from Microsoft is still going strong due to growing interest in Office 365 and it quickly makes its arrival to the Windows Store. If you're familiar with it already then you'll pick this up in no time.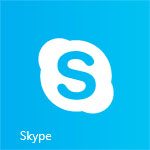 Skype
Can you really go wrong with Skype? The recent months have seen my transition from the majority of communication apps (including Lync) to this one single point of contact for colleagues, businesses and customers alike. Excellent app.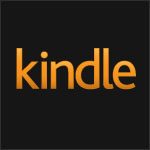 Kindle
With my travelling requirements it makes little sense to be carrying huge technical tomes between call outs and the office. Kindle has saved me masses of space in the workshop and saved me from serious back injury's in the process. The reading experience on the Surface is pretty good but may take a little time to get the feel for it.

IP Subnet Calculator
You can't have a mobile device without at least one Subnet Calculator and as you've only two to choose from in the store your choices are somewhat limited, having said that this app does do the job nicely.
Telnet
I include this one has its proven invaluable to me over the last week when it came to configuring several switches and a VoIP telephone system. It will cost you though: £1.39.
Ok well that's pretty much it when talking apps from the store, if you've come across something useful that I may have missed then be sure to let us know in the comments below.
Built in Tools
But what else is there for the techs? If you dig a little deeper into RT then there is some additional technical capabilities you simply can't ignore that live in the often overlooked (restricted) desktop environment. It's restricted in a sense this is not a fully accessible desktop, for example you won't be able to install applications or access all the features that are available in Windows 8. What you will find though is the ever useful Command Prompt with access to the majority of IP troubleshooting tools such as ipconfig, ping, nbtstat, arp and nslookup to name a few. Sadly telnet isn't available and there's seemingly no way to get it activated hence the Telnet app mentioned above, if you find a way be sure to let me know. Accessing the command prompt takes moments by bringing up the Charms bar (swipe in from the right side of the screen) and then tap Search, type "CMD" to bring up the shortcut and away you go.
There are number of other administrative tools up for grabs including Computer Management and Event Viewer which allow you to manage your own device but their use has been somewhat limited in the field due to lack of security. Once I've had a bit more time to play then I'm sure I'll be able to work round these issues in some fashion, when I do I'll report back on the forums.
Managing Paperwork
As I've mentioned before I'm pretty big on paperwork, especially the kind that I don't need to print out and carry around. Because of this I've taken serious advantage of SkyDrive for storing all my business related documentation, this makes it readily available on every device I own, my laptops, tablets, PC's and even my Windows Phone. With the preview version of Office 2013, note taking, word documents or spread sheets can be easily accessed, edited and saved back to the cloud in seconds. I have high hopes that the Surface Pro pen input will eradicate all my paperwork completely when customers can hopefully start signing work orders directly on the tablet, only 2013 will tell.
Disadvantages
Of course I can't get too carried away here as there are some serious disadvantages that this device instantly brings to the table. From a mobility stand point this device is only capable of connecting to WiFi, no real mobility with use of a SIM card. As techs we often find ourselves moving about throughout the day which poses a problem for all this in the cloud stuff. To get round this issue we can use Internet Sharing through a smart phone, most smart phones support this functionality nowadays but is subject to the amount of data availability on your contract or whether in fact you actually own a smart phone. An alternative option is to save files to the device via the USB drive and then upload them to SkyDrive or your preferred storage method when you make it back in the office.
The Office 2013 version that comes with RT is excellent, there are some limited features being a preview but I've not come across anything that's caused me any problems. The biggest problem here is that this preview is licensed for Home and Student which instantly becomes a problem for small business owners and early corporate adopters. However! There are some potential work arounds to this sticky licensing issue, Ed Bott draws particular attention to some interpretation to the license agreements in one of his articles located here.
Conclusion
So it may be that I have you intrigued or perhaps completely put you off a Windows RT device for your business. The last point I'll make about not disregarding this product completely is perhaps the most compelling reason of all and that is against all the odds, consumers are actually purchasing these devices. People have looked at mine and within 5 minutes want their own to the point that I've actually watched people make the purchase online, if I find mine missing from the home office then I can pretty much guarantee that my wife has nabbed it for something. Understanding the ins and outs of what might develop into a popular product will obviously work well in your favour when assisting current and future customers.
For me personally this is the tablet I've been waiting for and a device that really has practical implications on-site with a customer, no more fiddly note taking on my Windows Phone. With the Surface I attach the touch pad, take notes and look a lot less awkward trying to read network details from my mobile.
Did anyone else acquire a Windows RT device? Are you using it or is it presently gathering dust?