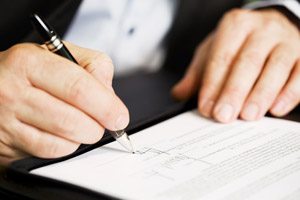 Guest Post by Micah Lahren:
I'm sure we've all been there before. We're called in to migrate applications and data from an old machine to a new one, which may or may not include proprietary software from obscure companies who only do business with a limited industry sector. You've arrived, and get down to it. You start going through the checklist of items on the old machine, asking the client or the client's employees exactly what they use on the computer, and what other data will need to be transferred. Meanwhile, they're more interested in listening to the latest album of their favorite band on their MP3 player than answering your questions. The answers you get?

"I don't know if we use that or not…"
"Well, I don't think we use that one…"
"Steve's out of the office, he knows all that stuff…"
You've possibly driven an hour or more to take care of this client, but the individuals left in charge of the office aren't knowledgeable enough to answer your questions. Perhaps they were only hired a few months ago and aren't completely familiar with all the operations performed by the company. Just to be safe, you include the programs the client wasn't sure if they needed or not, and perform the transfer. Upon completion of the transfer, it's discovered that some of the applications refuse to perform correctly, or worse, fail to launch at all. Upon further inquiry, you discover that the individual you're dealing with doesn't actually possess the installation media in any form, and also doesn't know where to obtain it.
A routine data transfer has more or less turned into a circus act, minus the screaming monkeys. On the other hand, maybe you're the one screaming like a monkey now. After you do some technical detective work and track down the companies responsible for the inoperable software, you finally get everything installed and working correctly. All the network drives have been remapped, and everything is how it should be. The printers, scanners, fax machines, and other pieces of hardware have all been reinstalled and are operational. Convincing the client to drop their MP3 player just for 10 minutes, you reboot the system and inquire as to whether everything they need is working as it should. Upon final testing, everything seems to be finished.
After several hours of jumping through fiery hoops trying to locate proprietary software sources and obscure business application companies, downloading hundreds of megabytes of printer software and drivers because original media was missing, and final testing to ensure absolutely everything is working, you leave the premises and return to other service calls. The next day, the client calls you back. "Nothing is working! You took too long to do it anyway! We're not paying you, and we're calling someone else!"
Have Everything in Writing Before and After the Work
Routine service calls such as malware removal or simple hardware installation rarely turn messy like the scenario mentioned earlier. You usually deal with the individual who is most knowledgeable about the system you're working on, and they generally care enough to know what they need done. But occasionally you'll run into scenarios where you're dealing with employees of a company who sometimes couldn't care less what happens to their computer until they are under pressure to complete tasks that require them to use that computer.
In situations like that, you need to have everything in writing beforehand. Two basic steps will save you a lot of headaches, and possibly much more, including your reputation as an experienced Tech. If you already have the CBK from Technibble, which I will talk about in a bit, you've already got all these bases covered with the plethora of forms available to you in the kit, but if you don't, you'll need to implement the following steps below with your own forms.
1. Do investigative work and use preparation techniques. Write/Type out everything you'll be doing, and require their signature or written consent to perform it. If this involves migration of data and applications, require a list of all data locations and applications that will need to be transferred to be given to you via email or fax, before you do the work. This requires the client (or the client's employees, if the client isn't knowledgeable about the systems being used) to be at least marginally knowledgeable about what they actually use on their computer. Require that all installation media for the applications be available, and when media is missing, require contact details for the companies responsible for the software you will be dealing with.
Most companies have this kind of information easily available in a filing system for future reference. For other service calls of a less detailed nature, simple notation of what work you're about to perform should be sufficient, along with their signature or initials for confirmation. You should also have some information regarding what liability you will or will not have depending on what issue may resurface after your work is done, such as a warranty limitation or exclusions. This may seem like overkill, but in many cases, it will protect you and your reputation in the long run.
2. After the work has been completed, pull out that paperwork you prepared, with a space for them to add their signature with a note that all work was completed to their satisfaction, and that all programs and applications are completely operational. Any issues that may pop up later, due to the incompetence of the computer user, cannot be traced back to your previous work, as all work was noted as being completed to their complete satisfaction, with their signature. In the case of routine service calls such as malware removal, this will also negate the possibility of individuals complaining that you didn't actually remove the malware, when in all actuality, you did remove it, but they inadvertently repeated the bad move that put the malware on their system in the first place.
This kind of paperwork requires that you be absolutely sure beyond a shadow of a doubt that you have completed all requested work. For basic examples, the malware was completely eliminated with no traces left, or you tested all applications you transferred to ensure compatibility and operational status, or you located all the data you transferred and ensured there was nothing missing.
As I mentioned, this may sound like overkill to many, but I vividly remember experiences where this kind of paperwork could have saved me many headaches, but I had not yet implemented my paperwork strategy to that level of effectiveness. Most of us love working with tech, and I speak for myself when I say sometimes the paperwork aspect can suffer as a result of being focused on the work more than the paperwork. Perhaps you don't feel you have the time, energy, motivation, or creativity you need to effectively create the forms that would be indispensable in situations where having things in writing is imperative. You don't have to create them yourself. They're already available in Technibble's CBK, the Computer Business Kit.
In the CBK, you'll have access to forms such as the Data Backup Checklist, which outlines exactly what data you'll be backing up, and has slots for the client to list exactly what applications they'll require along with keys or serial numbers for those applications. Browsers and browser data are also included in the information gathered beforehand. You'll also find the Engagement Forms, which detail such things as liability in the case of data loss or other situations, along with information regarding liability in the scenario of incomplete or inaccurate information supplied by the client, which is a successful prevention method of severe complications and many headaches.
You'll also find the handy 'Work Order' form, which includes warranty information regarding your work, along with exclusions designed to protect you from such things as user error or user inflicted infection of the computer you just finished working on. All of these forms are easily modified to fit the specific situation you may find yourself in, so I really recommend getting the CBK. I've only touched the tip of the iceberg, you might say, in the way of the amount and variety of forms encompassed in the kit, as I've only mentioned a few. You'll most likely also find the maintenance forms useful as well, as most of us do regular maintenance for companies who rely on their machines 24/7.
In conclusion, I'd just like to reiterate the importance of having everything in writing. You never know when you'll be asked to do work around the lines of the scenario mentioned at the start. It will happen, sooner or later, and with the Computer Business Kit under your arm, you're well prepared for any similar situation. I'm sure you'd agree that your reputation, time, money, and sanity are worth the paperwork involved in having those work forms filled out and signed by the client. In addition, you're much less likely to put on a screaming monkey act when things go awry.
Guest Post by Micah Lahren – Micah covers a wide spectrum of the tech industry, including PC repair, front-end development, WIMAX networking and installation, and more. He currently works with an ISP in Texas that also provides web hosting/design and computer repair, although he's been tinkering with computers since he was 6 and eventually turned it into a career. He also enjoys traveling and doing volunteer missions in other countries.