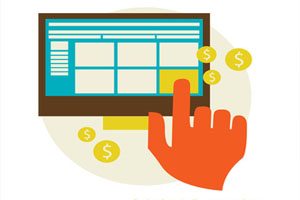 Guest post by Jim who is member of the Technibble community.
Traffic is essential to getting people to your site, but it is only half the equation of making money from it. The other half of the equation is converting visits into contacts. Even if you can drive mass traffic, your site will only generate income when visitors contact you from it to buy your services or products.
The highest possible rate of conversions, (buyer-contacts resulting from visits), is the profit-potential of your website. This article provides techniques for improving conversion-rate.

Basics
1. Provide reassurances
Anticipate consumers having a number of preconceived objections, which they want addressed before contacting you.
"Are you providing quality customer service?"
Reviews from other satisfied customers.Positive comments from other satisfied customers are probably one of the single best selling points for your services. Research shows that there are a body of consumers who will not buy online unless the purchase is backed by relevant peer reviews. Reviews will reassure your visitors far more effectively than any statement you can make about your own business. Ensure you have legit reviews in as many prominent locations as possible.
"Do you know what you're doing?"
Trust-Symbols. Display symbols that demonstrate your legitimacy as a service. For example, if you are certified, ensure your certification is in prominent locations. Display other trust-symbols such as your professional and affiliate memberships, significant name-brands, company logos, professional partnerships, etc. Ensure these are clearly visible from as many locations on your site as possible, ideally from any location a visitor may be making a purchase decision from.
"What if something goes wrong?"
Guarantees.Satisfaction, work quality, follow-up, due-diligence are all aspects visitors will look for. Ensure visitors can see their purchase will be backed-up with a specified level of after-sales support. One way to do this would be to use a graphic next to each product/service description to illustrate the sort of guarantee/assurance you provide for that particular service, ie "satisfaction guarantee", "service guarantee", "quality guarantee", "money-back guarantee".
2. Show the benefits of making the purchase.
Describing the service or product is not the same as selling it.
For example:
"John's Malware Removal".
You get:
Professional, multi-stage virus removal using state-of-the-art tools
10-point security check
15-point System file-integrity check
Firewall testing and validation
A 30-point FREE speed and performance Tune-up included!
Windows, Java and Flash updates
Your choice of onsite or online: no driving, parking, unplugging or queuing!
OR, picked up and delivered to your door at no extra charge!
…Insert

benefits

of YOUR service here.
…Unique points that distinguish

your

service's benefits from those of  your competition
3. Get the composition right
Try to avoid using paragraphs of text to describe a message that could just as easily be illustrated in either a few dot points or with images. Keep your sales message simple: visible as soon as the page loads, with no unnecessary reading required for its core concepts to embed.
Put the goodies at the top of the page. If the

benefits

of your service are submerged beneath a mountain of verbiage there's a good chance they will not be communicated. If visitors are compelled by what they see as soon as the page loads, they may continue reading, or, ideally, contact you outright. If they are bored, because of irrelevant information at the outset, or if they don't find what they need to know about you or your services quickly enough, you risk click-away.
Reduce clicks. The less clicks required for visitors to get their required information, the more likely your sales message will be impressed on them. Use a menu/page structure that allows visitors to zero-in on exactly the service they are looking for with a single click. Each time you put visitors in a position of having to read through information that is not what they are looking for, you risk creating disinterest and subsequent click-away: information-overload is not conducive to conversion. Maximise any and all opportunities to get visitors directly to (1) your sales message, and then, (2) your call to action.
2. CALLS TO ACTION
Once your sales message has been received, the next step is to tell your visitors what to do next. There is a subtle but important distinction between providing your phone number (or any other action you want them to engage in), hoping customers will use do it, and telling them to get on the phone and ring you. Now! The following method of implementing calls to action is about telling them what they need to do next, making it urgent, and offering an alternative
1. Make the call to action clear and simpleFor many Techs, phone will be a preferred contact method. Each contact method will have its own merits, and which you choose will depend on your business model. The calls to action you implement may differ on a per-service basis.Examples: "Phone Now!", "Email Now!", "Buy Now!".

Email will convert better if you guarantee a fast response time, by placing "Fast-response email system" – or similar – in close vicinity to the submit button. For those who have the staff, Live-Chat is also a viable call to action method, because of its perceived immediacy. For those with a shopfront, walk-in is also a viable action to call

2. "Why shouldn't I just go away and think about it, shop around?"Create a sense of urgency: offer incentives for acting NOW.The time between the customer picking up the phone/emailing immediately, while on your site, and next week, or never, is vital. A contact when they are at your site will likely lead to money in your bank account. A phone contact "later" may never happen, which is lost income. Creating urgency means providing information that compels the consumer to engage in the action you want at the time they are on your site. Examples:

Call today and ask for our Web Discount
Buy today and receive (…FREE!, [or]…at 50% off!)
Only 10 available at this price!
For a short time only!
First 20 customers receive … (deal, special, freebie)
… offer a reward/incentive for

immediate

contact
3. Add BUY NOW (online) optionsSome consumers LOVE to shop online, preferring the immediacy of a few mouse clicks to typing emails or phoning and asking for products/services. To cater to these visitors, consider offering an immediate purchase, "BUY NOW", option.Ideally, a "BUY NOW" button is (1) attractive, and (2) in a context where all possible objections have been managed adjacent to it on the page, so that no doubt is left in the visitor's mind that your service is safe to purchase from, AND, will fulfil their needs.

"Secure Purchase" or "Buyer Protection" will encourage conversion, as will offering a discount, or another incentive for using BUY NOW.

4. A 5-Second Rule
Assume that you have 5 seconds to make an impression on your visitor once s/he lands on your site. If you are not using a centralised landing page for all your inbound links, this means that any page the visitor lands on should ideally have 5-second conversion potential.
Make the Call To Action a physically significant (large) item on the page
Make it stand out by using complimentary or high-contrast colours
Use a blank or open area

around the item

to draw attention to it
Map a path through the page that is quick and easy to follow, and clearly illustrates the

benefits

and

urgency

of responding to the Call to Action, and culminate with the action graphic standing out in size, contrast and position so that what they need to do is clear and simple.
Further reading:
Top 10 Converting Websites: The Similarities and Differences
10 techniques for an effective 'call to action'
Call to Action Buttons: Examples and Best Practices
Global Advertising: Consumers Trust Real Friends and Virtual Strangers the Most
The Biggest Little Change I Ever Made – A 160% Revenue Increase with 1 Word Change
F-Shaped Pattern For Reading Web Content
Why your bounce rate is high and how to fix it – top 6 reasons why visitors immediately exit your website