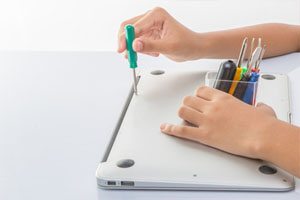 One of our Technibble forum members shared with us a fantastic way to organize screws when disassembling a laptop. The need to organize laptop screws comes from the fact that there are many screws with many different sizes and lengths depending on which part it came from. Getting the laptop apart isnt the problem, but knowing which type of screw went where when putting it back together is. Its incredibly frustrating to have left over screws when you put the laptop back together again and then trying to figure out where it came from.
This is one Technibble members solution to the problem.

Aaron from Aarons PC Support said:
I have tried different screw management techniques and nothing has been as cheap, fast, and perfect as this. I have never had extra screws or mix-ups during re-assembly. In this example this HP laptop has a broken DC power jack which will require the laptop to be taken apart completely.
First, you will need a plain sheet of 8.5 x 11 paper, a towel (microfiber prefered, or other soft top as not to scratch laptop lid), a pen, screwdriver, and a small Awe.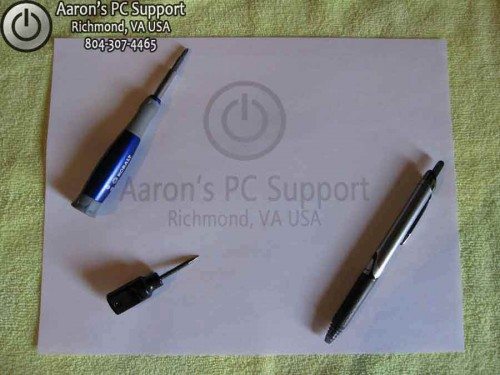 Next, we need to remove all of the covers and hardware from the bottom of the laptop. This will expose all screws that may be hidden. Be sure to place all of your parts into or on an anti-static bag of some sort.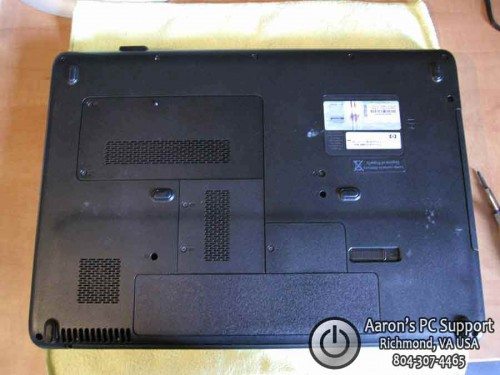 Now we can see all of the screws that need to be removed. Start by taking your blank piece of paper and drawing a rough outline of the bottom of the laptop. I like to draw basic features such as the battery bay, cover locations, as to give a orientation reference as we move along.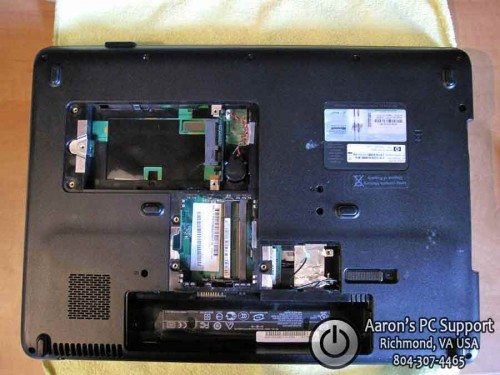 Now punch holes into the paper where you have screws drawn. It is important to punch the holes with an Awe or something similar. Not punching a small hole, and then inserting the screw will rip the paper, and the paper will not hold the screws tightly.. which means you will probably lose one. To make punching real easy: place the rough outline paper on a towel, then punch. We don't need any bloody fingers.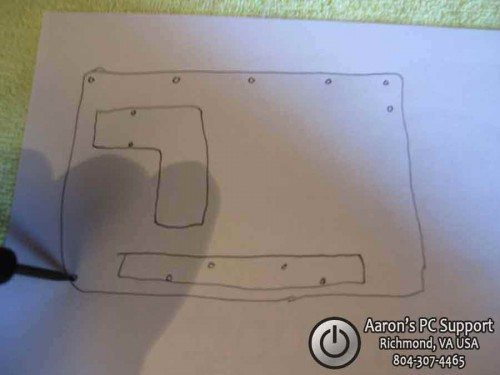 Next, remove all of the screws and punch them into the oppropriate spots on the paper.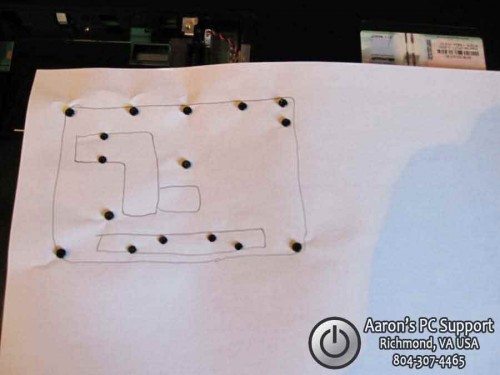 Here, you can see the paper is upside down, and all of the screws are held securely in place.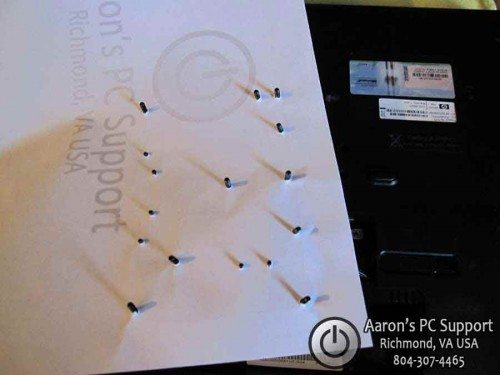 Now we flip the laptop over, right-side-up, and remove the keyboard and keyboard trim ring to reveal some more screws. So I draw another simple sketch and punch some more holes. I also punch holes for the LCD hinge screws as well.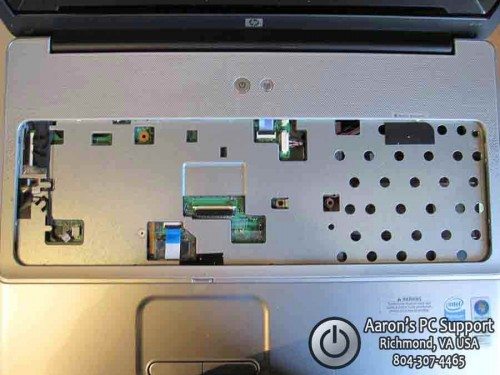 Now we can remove the top cover of the laptop to reveal the motherboard and some more cabling. Now is a good time to draw a diagram of the motherboard, punch, and remove and place the screws in the paper.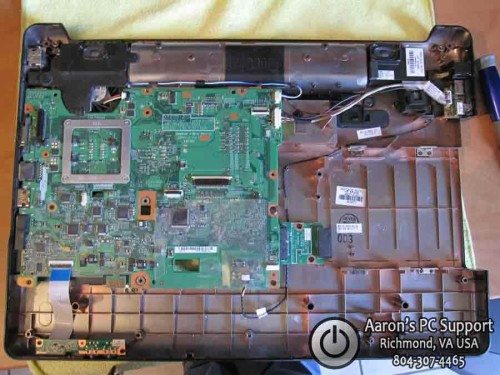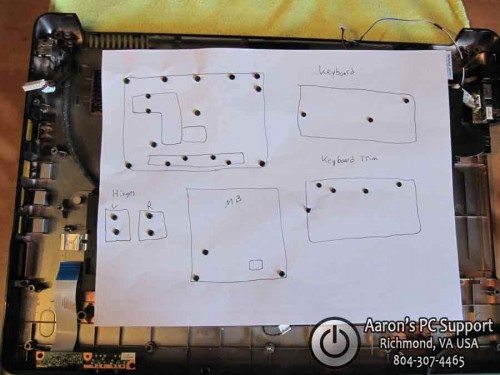 Now it is easy to reassemble the laptop and place the screws into the correct positions… another job well done!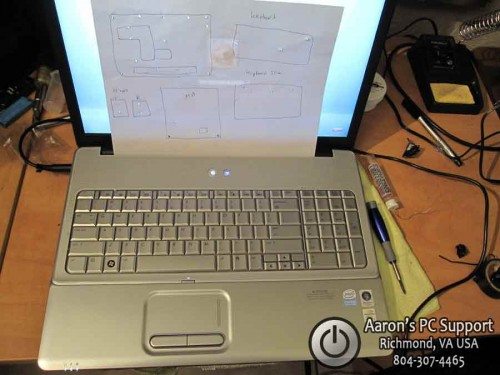 I hope this helps some of you out there using pill bottles and other methods that "lump" together a bunch of screws that may be slightly longer/shorter or fat/skinny. If your repairs didn't go as planned, you still have your paper so you can disassemble the laptop again if needed.
Special thanks to Aaron of Aaron's PC Support for sending this in. Aaron's PC Support is an affordable computer repair shop with over 20 years of experience. Aaron's PC Support provides alternative low-cost computer repair services for Central Virginia; Richmond VA, Chesterfield VA, Midlothian VA, Chester VA, and Henrico VA.
If you want to learn how to repair laptops including how to disassemble them, check out Podnutz's Laptop Repair Videos.