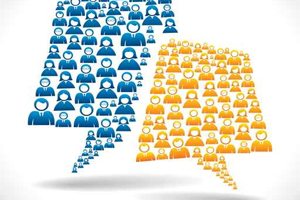 It is a good idea to keep your client in the loop when you are working on their system, but there comes a time when it is just too much. It is a fine line between being informative and just saying a bunch of technobabble.
"Talking Tech" can actually have a negative effect on your clients and in turn, have a negative effect on how they feel about you. If they dont understand what you are saying, it can make them feel dumb and nobody likes to feel that way. Here are a few tips to help you find the balance:

Tell Your Client Only What They Need To Know
If you were setting up a wireless router for your client, you dont need to tell them that you are using WPA2-TKIP encryption and that the routers IP address is 192.168.0.1. They dont really need to know all that from an end-user perspective. All they really need to know is that their wireless network is secured and it is called XXXXXX with the password XXXXXX.
Of course, the other information such as the routers webmin password may come in handy one day so you could fill out something like our Computer Business Kits Wireless Settings and Troubleshooting form and tell them to keep it in a safe place, but they dont need to understand everything on it.
Tell Them What It LOOKS Like
When I am showing a client how to do something in person or on the phone, I usually say what something looks like as well rather than just saying the name. For example, lets say I was showing my client how to connect to the wireless network that I just setup for them. Instead of saying "connect to the wireless network using the icon in the system tray", I would say something like "See the computer with the little 'waves' coming out of it on the bottom right hand side next to the clock?" or if it was Windows 7 I would say the icon that looks like "cell phone bars with a little sun in front of it?". They dont know which icon represents the Wireless network or even what the system tray is, but they do know what "cell phone bars" look like.
Of course, you need to determine their computer abilities before getting this basic because if you said this to their 16 year old son that "knows computers", you would probably sound condescending. However, if you were talking to their parents and they know that they dont know much about computers, they would appreciate you explaining it like this.
Use Analogies
I use analogies almost every day and in most cases I am usually comparing computers to cars. For example, if a client asked me to upgrade a Socket 478 machine to play current games, I would tell them that you could do small upgrades on the Volkswagon Beetle, but it'll never be fast. It would be a better idea to buy a sports car to begin with.
I do this because a lot of people have trouble understanding computer hardware and software, but most people can understand something more tangible like cars.
Get A Feel For It
You will begin to "get a feel" for the amount of information that your client wants to know. Some like empower themselves and will want to know as much as they can, some people will not want to know anything and just want you to shut up and fix it. I have found that the latter are often working professionals like Doctors and Lawyers that are used to paying for professional services. They pay for professional services so they can focus on what they do best and not care about computer problems.
Just about anyone passionate about technology can start talking too much when the topic comes to tech. You need to be able to read your clients and determine what skill level they have so you can change what you say accordingly.