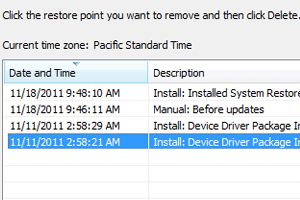 System Restore Explorer is small, freeware tool that allows you to view and delete specific Windows system restore points. This is a handy way to clear up some disk space without wiping out all of the restore points since previously the only built in option we had was either all or none.
However, the best feature is that it allows browse and copy individual files inside the system restore points, without performing a full system restore.

When you install System Restore Explorer, you see a list of all the available system restore points including the time and date of when they were taken. You can right click on any of these and you
have the option to Mount, Unmount or Delete that specific restore point. If you Mount that restore point, it will show you the files inside that restore point in your standard Windows Explorer interface allowing you to manage the files inside it like you would any other file on your system.
This application only works in Windows Vista and Windows 7.
Screenshots
Viewing the list of available restore points to Mount or Delete.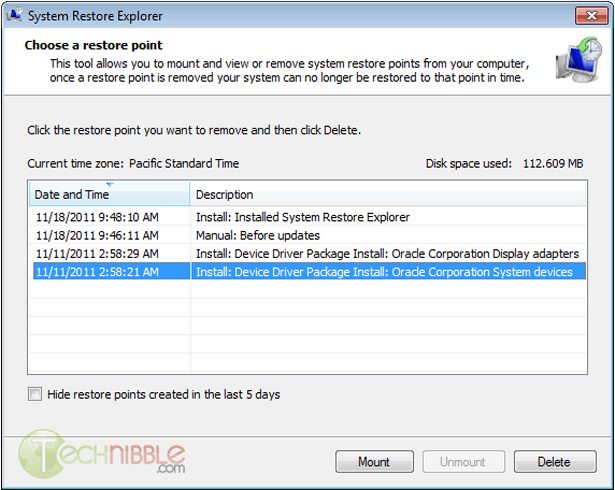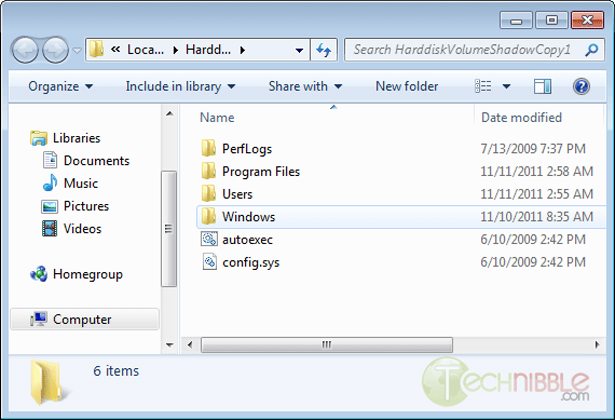 Download
Download from Official Site (search for "download it here") – 840kb
Special thanks to the forum member Galdorf for recommending this one.