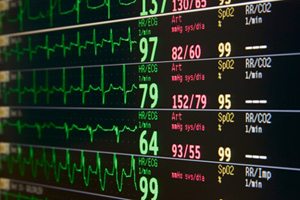 Here is the third and final part of my healthcare IT skills series.  This series was meant as an overview to guide an IT consultant/small business IT provider in the proper direction to get started in the healthcare IT industry.  We are by no means finished on the theme of healthcare IT, but to wrap up this three part overview series here are few more areas of expertise that the savvy HIT consultant should possess.  If you need to catch up here is Part 1 and Part 2.

Database Administration
Healthcare facilities large and small will need someone to manage their database(s).  The larger hospitals will obviously have large and complex databases and it's crucial to make sure these databases are secure, data is entered correctly, and that the database remains fully functional. Knowledge of Microsoft SQL Server and Oracle applications will be useful.  Any expertise in writing SQL queries, data modeling, database design, and management will go a long way in healthcare IT.
Networking
Obviously a basic working knowledge of networking will be useful in any tech job.  Depending on the type of healthcare facility you are working in will determine how much specialized knowledge in networking you should have.  Larger facilities and hospital will usually have a dedicated network administrator so you probably wouldn't need to specialize in networks or worry about digging into their networking infrastructure much, the network admin will handle that.  In the small and medium sized facilities most on-site or contracted IT personnel would need to be more of an IT generalist, so the more networking expertise the better.
Healthcare IT Certifications
A certification is a good way to learn about a field of interest in a structured way as well as validating the knowledge you have.  There are a few certifications on the market now that are specific to IT technicians and IT professions in the healthcare industry.
Terminology

This will probably be the toughest part for the technician to handle since it doesn't have much to do with technology!  Knowing some of the most common healthcare acronyms and terminology will go a long way in making you a better HIT consultant.  It will help you communicate better with the clinical staff you'll be dealing with on a daily basis.  If you thought that us techies speak a different language, wait until you talk to clinicians and Health Information Management personnel!   Here are some common acronyms and terms you should know (some are USA based government acronyms, others should be universal):
| | |
| --- | --- |
| ACO | Accountable Care Organization |
| NHIN | National Health Information Network |
| HIPAA | Health Information Portability Accountability Act |
| ARRA | American Reinvestment and Recovery Act |
| CMS | Center for Medicaid/Medicare services |
| HITECH | Health Information Technology for Economic and Clinical Health Act |
| NIST | National Institute of Standards and Technology |
| HHS | United States Health and Human Services |
| ONC | Office of the National Coordinator (for Health Information Technology) |
| PHI | Protected Health Information |
| EMR/EHR | Electronic Medical Record/Electronic Health Record |
| PACS | Picture Archiving Communication System |
| HL7 | Health Level Seven |
| ASC | Ambulatory Surgery Center |
| IP | Inpatient |
| OP | Outpatient |
| CPOE | Computerized Physician Order Entry |
| PCMH | Patient Centered Medical Home |
| CDW | Clinical Data Warehouse |
| DICOM | Digital Imaging and Communications in Medicine |
| ePHR | electronic Personal Health Record |
| MPI | Master Patient Index |
Those are probably the most common terms you'll come across, but it's by no means an exhaustive list.  For a complete list of terms take a look at the HIMSS meaningful use acronym list here.

The convergence of information technology and medical devices (informatics) poses a challenge for IT professionals but offers great opportunity for those who can meet the challenge by specializing in key areas.  Most of the technical skills that you already have will port over to healthcare IT, but focusing on those unique healthcare areas will set you apart from the run-of-the-mill IT professional.  The skills and knowledge presented in this three part series should serve you well as a healthcare IT consultant, a managed service provider, or an HIT technician working on-site at a healthcare facility.