The other day a new client came to my house to drop off his laptop for me to fix as he was having problems with receiving his emails. When he arrived he handed me a small leather case which I assumed was the case for either a charger or a external laptop CDRom and waited for him to hand me the actual laptop. When he didnt I asked "could I see the laptop?" and he said that IS the laptop. I opened up the leather case and found this little gem. The new Sony VAIO UX180P Micro PC.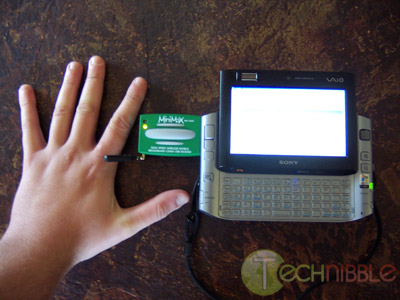 After I finished fixing his email problem I asked him if I could take some photos of it. When you are a computer technician you see alot of different things regarding computers but I have never seen anything like this. The green attachment you see attached to it is a broadband wireless modem that uses the mobile phone networks. This thing is truely a portable PC.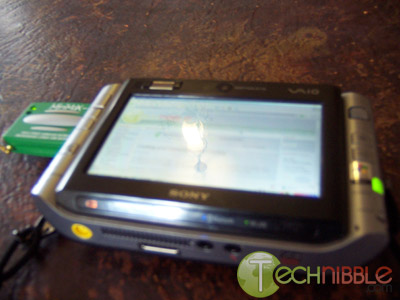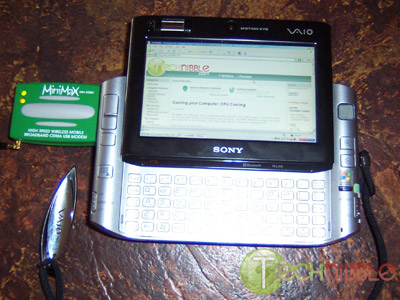 I know there are plenty of portable systems out there such as PDAs, Windows enabled mobile phones and other systems running custom operating systems but this is really a laptop with the same funtionality as any other regular PC laptop. It runs the same copy of Windows XP that you would install on your desktop PC.
To use this PC you have a thumb joystick on the right hand side and 2 buttons for your left and right click on the left hand side. The only thing I didnt like about this is that you had to put the unit down to do any typing.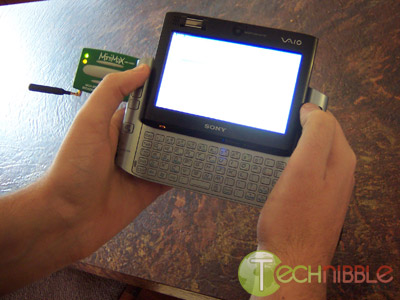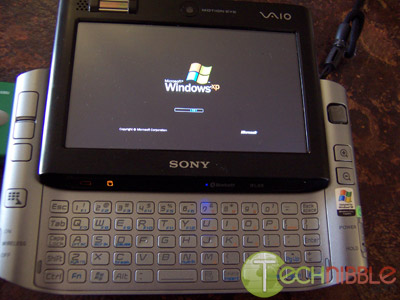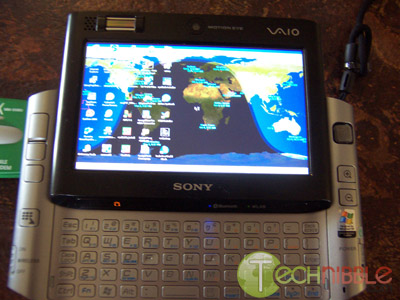 The specifications of this "micro PC" are:
– Intel® Core┞¢ Solo Processor U1400 (1.20GHz).
– Genuine Windows® XP Professional
– 4.5″ Wide SVGA LCD, Touch Screen 1
– Integrated WLAN, WWAN, and Bluetooth® technology
– 512MB3 RAM and 30GB4 (4200 rpm) hard drive
The offical website for this product can be found here.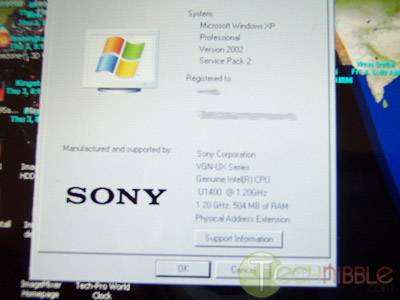 I wonder if this PC is the first wave of the future of laptops or it is just a once off.