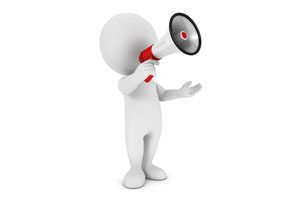 This post is a little different than our usual lineup as I would like to talk about the Technibble site itself.
Back in 2006 Technibble originally started on a shared host but as we became more and more popular, it began eating up most of the servers resources to the point where we were about to get kicked off the shared hosts servers. Soon afterwards I migrated Technibble to a dedicated server which ended up serving us well for a few years until we started overloading that server as well. In order for us to keep up with the traffic, we moved to cloud hosting where the site gets whatever it needs when it needs it. Of course, this costs even more money.
Technibble grew into something beyond what I could handle on my own so now we have a team of writers and a dedicated customer support person who have been great. Of course, this also costs money.
I plan on keeping front page content free forever but there are bills to pay and Techibble advertisers help offset some of these costs which I am thankful for.
That doesnt mean I allow just anyone to advertise with Technibble. I have had plenty of "How I lost a bazillion pounds in 4 days" and "Win an Free iPod!" type advertisers approach me and I tell them where to go. Technibble advertisers have to be solid, computer technician targeted products or services. Its all about keeping it relevant.
I am also big believer in under-promising and over-delivering (important for any business) so I would like to give the Technibble advertisers a little extra exposure. I would also like to help our readers by showing people like yourself what products are out there that could help you with your businesses and make you more money.
Here are the Technibble advertisers ordered by the amount of time they have advertised with Technibble:

CommitCRM
CommitCRM is a professional service automation (PSA), CRM, service, dispatching, contracts and billing software solution designed specifically for small to mid-sized IT Services Providers.
Features include:
Track customers equipment
Track warranties
Capture more billable time
Easily track and manage charges
Organise your company price list for products and services
Save time and meet deadlines by managing employee calendars and tasks
Increase revenue by easily entering charges for labor services, expenses, products and parts
Eliminate paperwork
Be more competitive by identifying your profitable products and services
Improve results by generating reports and analyzing graphs
You can test drive CommitCRM here.

MHelpDesk
MHelpDesk is a service management application which helps you monitor, track and manage your service requests. It helps you organise your issue tracking, scheduling, invoicing, customer calls and more.
Features include:
Keep track of your customers & service requests – What needs to be done, when it will be done and who will work on it
Quickly access client notes, contact info and service history – MHelpdesk organizes and puts all your customer data at your finger-tips.
Schedule appointments with ease – Simply click, schedule, and you're done. No more manual scheduling
Simplify estimates and invoices – Organize, print, and send your estimates and invoices with just a few clicks. Create custom logos, printer friendly invoices and you can send them by email
You can test drive MHelpDesk here.

ScreenConnect
ScreenConnect is a self hosted remote support application. One of their main selling points that their licenses are ONCE OFF, as in, no monthly fees. Their licenses start at $275 and you can run that version for as long as you wish.
Features include:
Remote control any computer over the internet
Access unattended computers
Share your own screen with other people
Support Windows, Mac, and Linux users
Support with Android and iOS phones and tablets
You can test drive ScreenConnect here.

RepairShopr
RepairShopr is a web based shop/business management tool to help you keep track of your customers and employees.
Features include:
Simple to track all your jobs
2-way email/sms communication on all ticket updates
One system for tickets/invoices/CRM/email marketing/tracking parts orders/more
You can download all your data from their system at any time
Customer portal where they can view their tickets and invoices
They offer a free account that will always be free (with some limitations)
You can test drive RepairShopr here.

D7 Technicians Multi-Tool
D7 is a PC technician's multi-tool designed for one click automation in all repair scenarios.
Features include one click automation for:
Virus / Malware removal
Windows Repair and Maintenance
Data Backup / Restore
System Info / Reporting
Keeping all of your tools updated!
…and more!
You can test drive D7 here.

InstantHousecall
Instant Housecall have created remote support software that is designed to be as easy as possible for your client to get running on their end. It also has built in branding and payment options.
Features include:
Does not require pre-installed software or pin numbers
Splash screen branding
Built in Chat to understand your customers needs better
Accept payments online
End of session management – Automatically send emails with session details, send customers to a webpage of your choice etc..
Screen recording
You can test drive InstantHousecall here.
Advertise With Technibble
If you would like to advertise with Technibble, check out our advertising page here for our stats. Some of the advertisers like CommitCRM have been advertising with us for years which is proof that Technibble advertising works.