Unlocker is a Windows Explorer extension which allows you to right click on a file or folder that you get an error when deleting or moving. Unlocker can help you unlock files that produce error messages like these (or similar to):
Cannot delete file: Access is denied
There has been a sharing violation.
The source or destination file may be in use.
The file is in use by another program or user.
Make sure the disk is not full or write-protected and that the file is not currently in use.
Screenshot: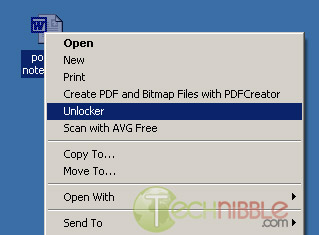 Downloads:
Download at Majorgeeks.com – (190kb)
Download at Softpedia – (190kb)