After you do a clean install of Windows, you go to the Device Manager and discover the dreaded question mark next to an "Unknown Device". You could just download the driver for this device, but you don't know what it is! This is where PCIDatabase.com comes in handy.
PCIDatabase.com is website to help you identify unknown PCI devices without using any special software.

To find out what a PCI Device is, go to Device Manager, right click on the Unknown Device and choose Properties.
Go to the "Details" Tab and choose "Hardware ID's" from the dropdown box. You should see something like this.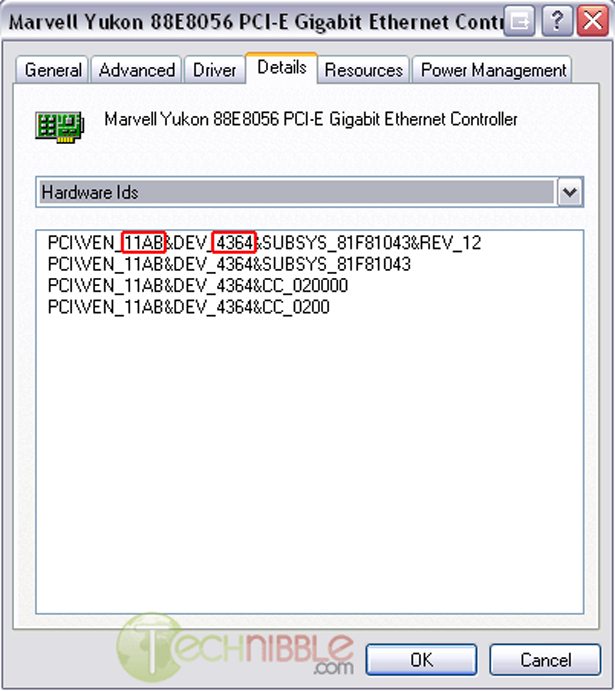 You will want to get the ID starting with VEN_ and the ID starting with DEV_. In this case the Vendor ID is 11AB and the Device ID is 4364.
For this example I am just going to use the Device ID and go to PCIDatabase.com. Enter the Device ID into the "Device Search" text box and press search.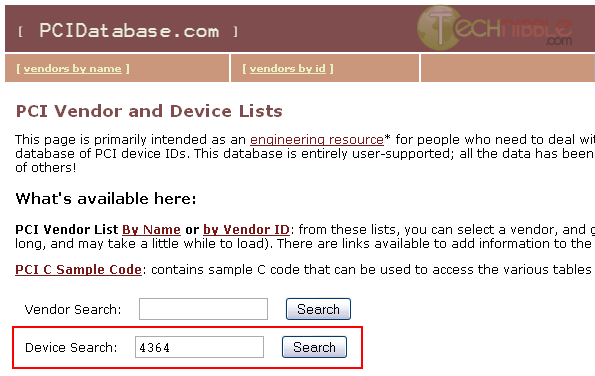 If it knows the device, it'll come up with something like this: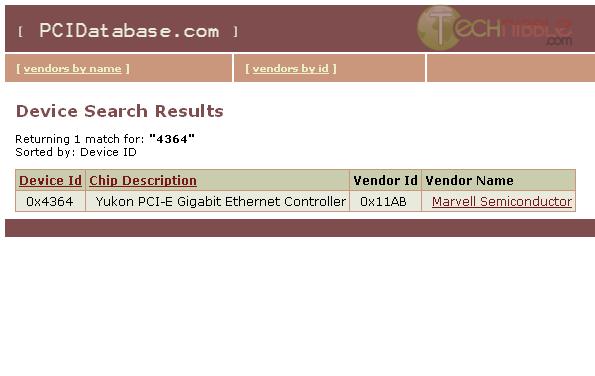 Keep in mind, this site is based off user submitted data so there are no guarantees about its accuracy.
Site: http://www.PCIDatabase.com.
Thanks to forum member rusty.nells for recommending this.