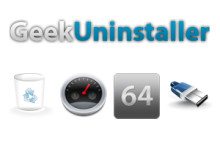 GeekUninstaller is a small, portable and freeware application designed to help you remove troublesome software from your client's computer.
Microsoft did an adequate job with their default Add/Remove Programs feature, and in many cases, it is sufficient for removing a lot of software your client doesn't need, but what happens when you need to remove bloatware that shipped with a new computer or your client installed a troublesome program that does not uninstall properly when using the default Add/Remove Programs feature?

Read full article...