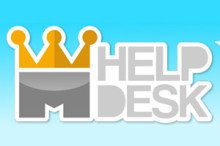 Our friends over at Mhelpdesk would like to invite you to a webinar on the topic "Your competitor is crushing it with mobile-cloud technology, are you?".
A lot of people have asked about this and we thought it would be really insightful to share with our community.
When: Wednesday September 11th
Time: 4pm EST (American)
Where: join.me/mhelpdesk
Register here: http://mhelpdesk.com/technibble-webinar/
Even if you don't attend, be sure to register so you can get a copy of the webinar after it's finished. Also, a special coupon code will be given to members after the Webinar
Sign up here: http://mhelpdesk.com/signup/
Read full article...