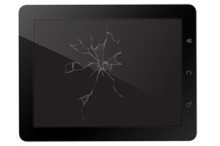 Mobile devices have a knack for jumping out of consumers' hands without any advance notice, and the question that comes up immediately after the event is a very old one. Repair or replace? Technology is moving at a breakneck pace, faster than ever before. If you had told someone in the early nineties how many gigabytes can now be easily stored on something smaller than a fingernail, they would probably laugh or even mock you.
The early computers for general consumer use cost several times what their value is now, and they only had a fraction of the computing power of today's devices. Now, more than ever before, there is a finer line between the decision to replace or repair, as far as economic concerns go.
Read full article...