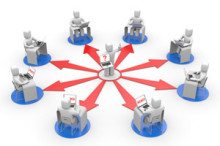 I havent done an "Ask The Readers" post in a long time and its about time for another one. We always end up with tons of amazing answers in our comments so I would love all readers to take part in this because the more you put in, the more you will get out of it.
Everyone has that one main piece of advice that changed their life/business that they wish they knew when they were first starting out. So, I want to ask the readers:
What is that one piece of advice you wish you could have told your past self as a Tech/Business Owner?
Your comment can be as long or as short as you want and as always, you dont need to sign up to anything make a comment and you can even reply anonymously if you want.
To the people reading this via emai, RSS or any other non-site: Please leave a comment on the site here. I want everyone to be able to read your response.
Look forward to hearing your responses!
Read full article...