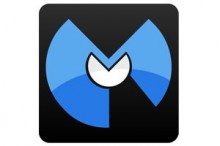 MalwareBytes has recently announced on their forum that they will be switching to a subscription model for the next version of their popular Anti-malware software. It will cost $24.95 USD per year and will begin with the upcoming launch of version 2 of MalwareBytes Anti-Malware.
MalwareBytes have said they will honour existing lifetime licenses meaning if a user has a lifetime license for version 1, they will continue to have a lifetime license for version 2.
Now would be a great time to buy up multiple V1 lifetime licenses to get the V2 lifetime licenses. Luckily, AntiMalware Pro version 1 Lifetime licenses are currently on sale for $14.95 (50% OFF) at Newegg.com (Maximum of 5) for the remainder of February 2014. You can find the link and coupon code on our Deals Forum here.
Read full article...