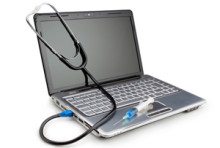 As Techs, we often come across the same issues multiple times, and it's easy to start guessing and skipping the usual diagnostic methods rather than following a good diagnostic path. It's easy to become lazy in your methods too, no matter what industry you're in, so here's a self evaluation checklist that can help Techs get back on track with diagnostic procedure.
Some of the steps may seem so simple and obvious, but to be frank, some 'professional' name brand computer shops skip over them and end up in left field trying to fix a completely unrelated issue when it was just dirty memory contacts or a faulty hard drive.
Read full article...