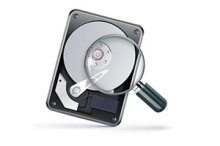 Contribution by Paul Apking
Many techs use CrystalDiskInfo as a tool for HDD diagnostics and call it a day. It's a great tool to quickly identify issues with a suspect drive but it's intended purpose is to monitor SMART data and report anything that may fail or has reached a certain threshold.
This tool shouldn't be used for diagnostics, only for SMART monitoring. In many instances, unless the drive is failing or has multiple bad sectors, it won't be flagged for drive failures in a monitoring tool. GSmartControl is a much better tool for getting the job done right!

Read full article...