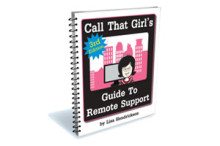 If you are a member of the Technibble forums, you probably have noticed Lisa from Call Girl talking often about remote support, Microsoft Exchange and Office 365. She just completed her 4th eBook which is a full step by step eBook about how to migrating from pop/IMAP to Microsoft Exchange, a full step by step instruction guide.
I have read this and if you are looking at getting into remote support, its definitely worth checking out. Im mentioning this now because it just came on sale for $29 USD which I think is well worth snapping up at this price (sale price ends 3rd of July). Its got a 60 day money back guarantee so there is no risk if you dont like it.

Read full article...