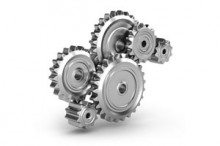 Guest Post by Chris Michalec:
You are sitting up late at night working to finish up the computers on your bench. You've been running around all day, and you are exhausted. How do you create more hours in the day? Through automation! Automating the common tasks you do every day gives your business something the high priced consultants call "leverage." That means bigger profits for you while spending less time working in your business.
I'm a little late to the automation game. Shockingly, despite working at 3 computer stores over a 10 year period, I never had anyone use automation to any great extent. No scripting, no slipstreamed Windows installs, no nothing. However, since I have begun doing my homework, and a big thanks to those on the Technibble forums, I've found automation cuts the time I spend actually standing at a computer by as much as 90%! If you want to grow your computer repair business, you can't afford not to automate.
There are a ton of ways to automate, but let's look at some of the most popular ones.

Read full article...