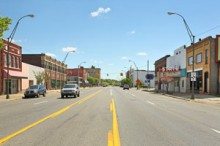 Guest Post by Adam Sewell:
Let me introduce myself. My name is Adam Sewell, and I run a technology services business in a small town of 20,000. MyGeek Computer Services has been around for a little over two years now, and I've had a hard time making my business known in the community, even though I grew up here. I found that marketing my business using conventional advertising methods was ineffective. Yellow Pages, Google Ads, Facebook ads, and other advertisements just didn't produce the results that I expected. After about a year of failed marketing attempts, I realized something important. My small town reacts differently to marketing compared to a large city. In this article, I will detail what I did, how I did it, and what proved successful.

Read full article...