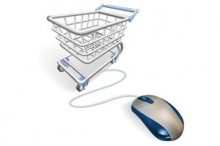 If a large part of your client base is residential then you may have been asked "shop around" on a clients behalf. The client knows they need to purchase something but want to do it alone because they want to make sure they dont purchase the wrong one or get ripped off. This usually occurs in two ways:
1. The client tells you what they want, you look around for an item that does what they need and gives them the best bang for their buck, then they purchase it through you.
2. The client already had a store in mind to purchase the product from (usually a Bigbox store) and wants you to help them choose the right one.
While this sounds like an easy way to make money, how do you charge? Do you charge for your time or do you place a markup on the product?
Well, there is a right way and a wrong way to go about this and if you get it wrong, you can end up wasting a lot of time or upsetting your customer.

Read full article...