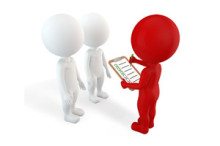 Article contributed by Lisa Hendrickson, Owner of Call That Girl Computer Support and Repair. Lisa has been a featured writer for Technibble since 2010 and is a contributor in the Technibble Business and Marketing forums.
When I started out in 2007, I started Call That Girl with no clients, but I had dreams of growing an enterprise. I had plenty of time to dream of what I could do with this business. I dreamed of hiring employees and having a staff working the phones and doing tech support calls. Turns out my business didn't grow as fast as I wanted it to, but I grew steadily with a nice client base of repeat clients.
Eventually though, I ended up burning myself out and was wondering how do I make those dreams of being a big business happen if I don't hire? I would always get nervous thinking about payroll, insurance, workers compensation, etc. Listed below are a few tips on hiring and firing employees I have used as my own guideline as the boss.

Read full article...