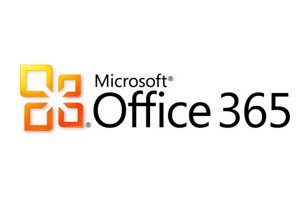 June 2011 saw the launch of a new Microsoft cloud based service called Office 365. Seeing the strides that Google had made with its Google Apps suite I was keen to see what Microsoft would bring to the table and more importantly see what it could offer my business and my clients. Let's be clear though, Microsoft wasn't late to this game and have been offering BPOS (Business Productivity Online Services) for some time now. It included similar services but it seemed overly complicated and wasn't striking the right chords with the smaller businesses and individuals. Queue Office 365 … is it worth taking note and how does it stack against Google?

Before I Joined the Cloud
Before I hit the Office 365 train I was very much out on my own, running Windows Server 2008 and Exchange 2010 out of my home office on a standard BT Business Broadband service. This custom built server offered me great levels of flexibility, not only for myself but for the few businesses that I took care of. Whilst I never experienced an excessive outage I was well aware that my current setup was far from ideal, there was very little redundancy and it was far from bomb proof. Administration over time also became a burden as I struggled to maintain my own systems which ended up conflicting with the time I had for running my actual business.
Of course Google offered a solution which in hindsight I should have perhaps jumped on to free myself, time was my enemy at this stage in my development and the lack of it saw me putting off this vital work. I needed to get these mailboxes in the cloud, for my own sanity and to provide a safer environment for my client's data. When Office 365 become available I watched closely and after much review I made the switch and have been using it ever since personally, for my business and offering it to my business clients.
Who is Office 365 for?
In a nutshell Office 365 covers a broad market with a simplified payment structure to make the whole process very simple. In terms of target audience it seems clear that Microsoft saddled up close to Google and in a very similar way is targeting three groups: Individuals/Small Businesses, Large Businesses, and Educational Sector. Here I'll be focusing on Individuals and Small Businesses as this will be of most interest to our readers but do be sure to check out the other offerings. Becoming a part of this group will see you signing up for Plan P1 which is $6 US or £4 GBP and includes everything you'd expect and more including core services such as Email, Contacts and Calendaring as well as custom domain configurations, Websites, SharePoint, Microsoft Lync and excellent compatibility with the Microsoft Office 2010 software suite.
Email, Contacts & Calendaring
At the core of the Office 365 service is of course Microsoft Exchange based email, contacts and calendaring which allows for full syncing between multiple locations either through a browser, Outlook client, and Exchange ActiveSync enabled mobile devices.

Custom Domain Configurations
Of course in order to maintain a professional image the custom domain configuration is a must, if you have your own domain name then you can easily integrate it into Office 365. I've heard a lot of complaints with regards to this process being difficult and downright painful but my own experience wasn't all that bad. It takes a little tweaking and time to allow DNS to sync up but I was sending emails from my RicChapman.Com domain within a few hours.
Microsoft Lync
I nice perk is in the inclusion of Microsoft Lync for real time collaboration whether you're at your desk with the provided software client that I downloaded from the Office 365 site, logged in via a browser or on the move with the Lync mobile apps.
Microsoft Office 2010 Compatibility
Perhaps one of its crowning glories is its compatibility with the latest and exceptionally popular Microsoft Office 2010 suite of applications. The online versions of Word, Excel and PowerPoint although limited, still provide a high degree of design control and flexibility which can easily be opened and edited via the Office software and through mobile apps on all key devices such as the iPhone, iPad, Windows Phone etc. This of course will be a strong selling point for Office 365.
SharePoint
With a growing demand for online collaboration tools, Microsoft has seen fit to introduce SharePoint into its Office 365 offerings. Highly configurable and used to manage documents created via the web interfaces. It includes everything you would expect from this business tool including full configuration and security
Websites
Yes you can quickly build and offer out a business website in matter of minutes but I would urge you to avoid this at all costs, it really is awful and doesn't come close to what you could achieve with Dreamweaver and a little time. The bundled templates are poor and lack of design options leave you with some very basic boxy looking designs, please do not factor this in when making your decision to buy.
Office 365 vs Google Apps
When you put these two offerings side you'll find very similar services implemented in very different ways which makes it difficult to say that one is better than the other. I want to say you can't live without Office 365 and it's the best choice you can make but what I'm actually saying is that Office 365 is simply my preference. Both camps have strong arguments for why you should choose one over the other so I hope to provide some objective arguments from both sides
Google: It's Cheaper!
Whilst I've been happily saying you get lots for your money with Office 365 it's important to point out that Google is much cheaper, cheaper to the point of free in fact for the individuals and small businesses out there and even when comparing paid plans at $5USD and £3.30GBP Google wins again. Having said that, when you take into consideration of what you're getting comparatively, Exchange, SharePoint, Lync one could argue that the cost is worth it.
Office 365: Better Microsoft Office Compatibility
As could probably be expected, Microsoft wins hands down on this one. Compatibility between online versions of Word, Excel and PowerPoint with the full suite of applications is a very strong and tempting point. Whilst Google Apps can open office documents, it's important to be clear that it can present formatting issues when moving documents between the applications.
Google: Better for Individuals
An arguable point is that Google services are primarily targeted at individuals and very small businesses by offering simplistic powerful services off the back of its award winning GMail service. Free is a favorite word among those starting out and helps to keep those outgoings low in the early days and is one area Google holds a lot of appeal.
Office 365: Better for Businesses
Yes another arguable point again but given the fact that all Office 365 services run off the back of enterprise level applications you can see where I'm coming from. The Email for example runs off Exchange which is clear when digging deep into the configurable options and enterprise level configurations. Exchange, SharePoint, Lync are often terms found in much bigger businesses but Office 365 opens it all up for little old me and my one man business.
Google: Stronger Support
At the time of this writing Office 365 has very little in the way of support other than a strong forum based community which while effective and relatively speedy at offering help it doesn't feel quite right trusting issues relating to the running of your business to a forum post. You can call Microsoft but only in the direst of emergencies and even then it's usually down to the designated administrator. Google followed a similar support route but recently opened up its call centers to support all Google Apps users.
Office 365: Puts Money Where Its Mouth Is
If downtime falls below expected levels then Microsoft say they're willing to pay up and compensate accordingly which will certainly perk the ears of any business, especially in the enterprise sector. Microsoft have already kept up that arrangement by offering some billing discounts during August and September of 2011 Microsoft Cloud Service Office 365 Falls Over Again. It wasn't a great start, plagued by the odd teething issue but in the end they put money where their mouth is.
Office 365: Best Friends with Windows Phone (and other Smart Phones!)
Anyone having read my previous articles will know that I'm a strong advocate of Windows Phone, its pairing with the Office 365 service is a beautiful thing to see. After entering my email and password into the account setup the phone gets to work and configures my email, contacts and calendaring hooks in my SharePoint to the Office hub of the phone and downloads the Microsoft Lync client so I can stay connected. They were made for each other, that much is clear. But whilst I'm fanning the Windows Phone fire its important to clarify that the service works beautifully on most mobile devices with similar affect. Microsoft has gone to great strides to provide services and applications on multiple mobile markets, take a look in your respective marketplace searching Microsoft to get an idea.
It's very clear that Office 365 is now a strong player in the cloud computing market and is a direct competitor to Google Apps despite its slightly higher price tag. The services are powerful, feature rich and everything that can be expected of a market leader such as Microsoft. Ultimately both players have strengths and weaknesses which appeal to different people and businesses in different ways, try them both and weigh them up for yourselves. Have you been using Office 365? How do you think it stacks against Google's offerings?