In the past we have had a few articles featuring what you take with you to computer repairs. For this article, I wanted to show you my Technician gear. I have taken two photos of my Technician bag and the parts that I take onsite with a description for each item. Hopefully this helps some beginner techs create their own.

By no means would this setup be able to handle everything, but it handles just about all jobs I end up with. In fact, I could just bring my USB thumb drive and be able to handle 70% of them.
I keep a few of the main computer parts (motherboards, CPU's etc) at my workshop and bring them onsite on a as-needed basis. Also, some parts I tend to buy on the day since I dont want to hold onto parts like hard drives for too long. This is the gear that I always bring to jobs:
Click Images for Full Size Versions:
My Technician Bag: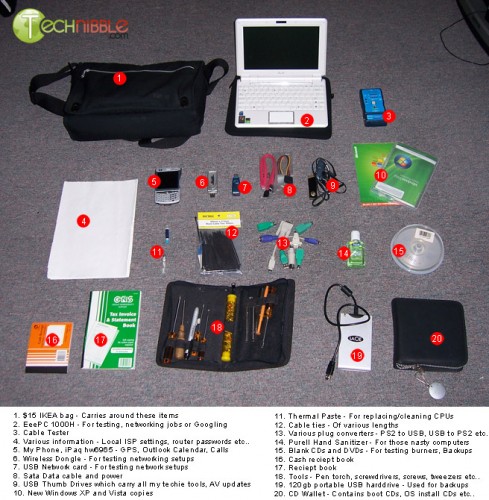 Parts I Take Onsite:
I carry these parts in a large tub that I put in my car when I go onsite and take it back into my workshop when I'm not onsite.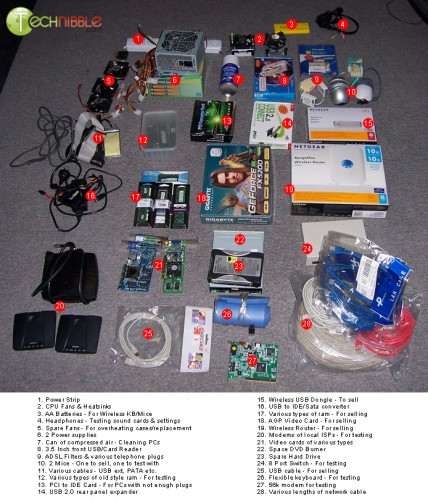 Not shown: Spare Network card, PCI-E video card and Sound card