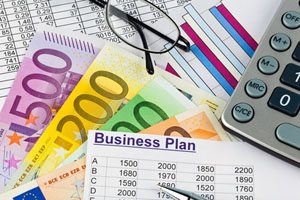 In my article, "So you want to start you own IT business?" I played devil's advocate, giving fair warning over the various demands and pitfalls that starting your own business can generate. I would like to expand on this issue by sharing with you, what I feel is the best way to go about actually starting.
So without further ado here's my advice in no particular order…

Work part time while building up your own client base
As I showed in my article "So you want to start your own IT business?", your start-up funds may not take you nearly as far as you first think. Working part time, even if it is not at your preferred job, can provide you with a certain level of stability both financially and emotionally. Depending on your job you may even be exposed to a large number of potential clients, just remember not to step on anybody's toes.
If you do have the skills and the environment for performing additional IT services while at your current work I would recommend that you formally approach your employer. (Assuming they don't already offer this) They may support you or block you, but it's better to find out now before you're relying on that job for income to pay for the business start-up.
Work in a technical / specialized position for a period of time
(Experience)
If you get the opportunity, try and get some work for a company which sells a specific I.T. product or service, even if it is totally unrelated to your business ideas. You will be exposed to intelligent people who perform highly specified jobs and of course you may even learn a few technical things yourself. On the business side of things you will get to see how the company operates, what marketing strategies work, and how they interact with customers. One such company I worked for installed personalized home theatre systems, and I learnt a lot about how to run a business, deal with clients and "Sell" to people.  The best businesses to pick are those which have a similar relationship and interaction with customers that your business ultimately will.
Make sure you have considered Government and Legal obligations
(Safety)
Due to the international nature of Technibble I can't give specific advice about legal or government requirements for starting a business. At the very least you should get advice on taxation, insurance, workplace safety, vehicle requirements and relevant laws which may affect your business. In Australia much of this information can be found for free on various government websites (or a quick Google search) – In addition in Australia we have "business start-up advisors" which can be found through the ASIC and ABN registration websites.
Make sure you have your invoice, customer tracking and other systems in place early on
(Efficiency, Customer Impact)
Good impressions will bring you loyal customers, so it is vital that you start as early as possible. If you are on a budget you can use something like an Open Office spread sheet, but you may want to consider investing in a fully scalable system early on. I know from personal experience that it can be very expensive and disruptive to change systems once your business is up and running. A h3 system which handles the backend of your business will make everything you do more efficient, giving you more time to deal with customers. I encourage everybody to at least examine the different options and make sure you get a free trial before purchasing anything to make sure the software does what you need.
The other system
(Business Edge, Efficiency and Customer Impact)
In my article "Do You Want Fries With That? The Power of a System" I explained the power of developing your own system by which your business operates. The sooner you begin working to a system the sooner you can start refining the elements of that system. Obviously if you are relatively new to the computer world you may not have much of a grasp on what hardware or software components to use for your business. If you feel this applies to you than at least you can start doing some research. If you approach your client with a professional and sleek looking pitch accompanied by a professional grade product you will stand out from the crowd. In my experience having a small number of clearly defined options a customer can choose between (i.e. the products in your "system) it makes the process for the consumer much less stressful, which ultimately results in more and faster sales.
Get some advertising/marketing going!
(Customer Impact, Market Testing)
It's all very well to rely on word of mouth and excellent customer service but you still need your first customers! If you have the time or are on a budget I have found that letterboxing an area every month to be most cost effective and reliable. Chances are your first client won't call for a few weeks after you do your first pamphlet drop, so use your free time to work on other areas of your business.  If you are going to use printed material make sure you don't cheap out on the color or the paper weight, anything less than about 150gsm starts to feel cheap and is more easily damaged by the delivery process. Your next step should be networking, so bring your business cards and services lists and visit your local restaurants and shops. Don't be pushy, just let them know what you do and that you're in the area, alternately you can just leave a flyer offering them a discount on their first service.
Do some free work for a non IT person (possibly family/friends)?
(Experience, Reality Check)
If you're just about to go out into the real world you better prepare yourself, customers (who we all dearly love) can be difficult to deal with, and I don't mean the ones who don't pay! Something which you may not be expecting as you head out into the world of IT is that you are a teacher first, and a tech second. Some of my customers are very intelligent people, and yet some are still stumped when it comes to the most basic computer parts. I remember vividly a time when I drove out to a client's house at 8am on a Sunday to fix their brand new laptop, only to find out they were trying to use the reset button to turn it on. The reset button is about the same size as a penny, while the on button is the same size as a quarter, has a power logo on it, and I had even written ON next to it on some tape.
The point is that you will use 90% of your skills 1% of the time, the other 99% you will be plugging in power cords, explaining the difference between Windows OS and Microsoft Office and fielding questions from opportunistic family members :) (Thanks Dad!) So before you jump into the world of IT make sure you get some experience working with someone who is just not an IT person. The best advice I can give for helping this kind of client is to create analogies, prepare diagrams and always expect the unexpected question!
Check out the competition!
(Reality Check, Pricing)
Every market has a leader, it's your job to find out why they are on top, this could be your local town PC shop, or your national PC chain store.  Check out their website, find out what words they use, how they sell themselves, what they charge. You should not copy their website exactly but it should give you a general feel about how to "sell" pc services. If you're feeling underhanded and have some spare cash you should book in a home PC visit and just observe how the tech goes about their work. Your key objective here is to look at all the little details like nametags, forms, work processes, language, uniforms and onsite gear. Figure out what works well for your business model and go from there!
Pricing is also important, people use price as a surrogate indicator, which means that if they don't have a personal understanding of an industry or product they will compare quality and skill by price alone. (This is why you should never undercharge for your services!) Believe it or not you should charge exactly the same as your market leader; a business should never have to rely solely on providing the same service for less money to be successful. Firstly it doesn't help the community develop an appreciation for what we do, and secondly it's a very easy strategy to imitate, there will always be someone willing to work for less!