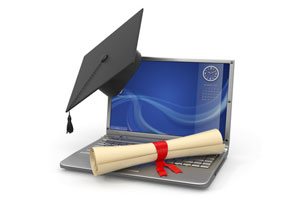 In my previous posts you've seen some pretty strong arguments about why you should and shouldn't get certified in the tech industry and it's clear that many share my points as well as disagree entirely which comes back to why I wrote about them in the first place. Views on this topic are clearly divided for the reason that there is simply no right or wrong answer, certification comes down entirely to the individual in question. Perhaps you're one of those individuals looking to make the right certification choice to propel you and your business forward? Is that you? If you've taken the time to read the good and bad points on my previous articles and you're still keen to push forward with study then take a look at my top 8 certification choices for small business technicians to help get you started on the right path.
The CompTIA A+ was the first IT certification I had ever taken as a result of leaving school with no technical skills on paper, I knew I could do it, but through my time studying for the exam I filled in a lot of the knowledge gaps and learnt new skills through a more in-depth understanding of system hardware. This certification is vendor neutral, it gets down to the bare hardware and builds you up from the aging to present day technology. It's for this reason that some comment that the A+ is dated and irrelevant to todays techs but I would wholly disagree, having a solid foundation of the hardware we use now and where it has come from is so important and improves and strengthens our understanding of todays technology, and lets face it, we've all come across an electronic fossil at some point.
The CompTIA Network+ in a similar vain to the A+ is the perfect entry certification to polish up on your network understanding and related skills, again it's vendor neutral so not focusing on any particular operating system. If you're trying to push into the industry or just looking to validate the skills you already possess then this is a perfect opportunity.
ACMT – Apple Certified Macintosh Technician (Information)
Whilst my strengths tend to lean more towards Microsoft environments I'm often greeted with the odd Mac which often throws me for a loop and generally takes me a few minutes before I start to get comfortable with the OS. In short my troubleshooting with Apple products is inefficient and I often have to keep this in mind when writing up my time on the bill. Queue the ACTC, which quite aptly I've queued ready for when I've completed my other goals. The idea being that my overall understanding of Apple products will be improved and the certification will help towards working with both residential and business customers.
The Security+ certification isn't often considered by small business techs on the basis that we usually have all the necessary security skills required for our home and small business customers. The reasons to take the Security+ plus route is often to increase your skillset and improve your understanding on basic and advanced concepts. The Security+ is excellent at introducing you to the terminology and basic skills you need to get started and is the perfect platform for moving into other more advanced certifications.
CISSP – Certified Information Systems Security Professional / CEH -Certified Ethical Hacker) – (Information – Training Videos)
Following on from the Security+ you may be wanting to take your security skills to the next level and this is where the CISSP comes in. This certification demonstrates your skills and understanding in network security at much greater depths, such skills are highly sought after from the business sectors providing you with a potentially strong source of income for your business if you so choose.
MCSE? You mean MCITP and MCTS right? Well no, the MCSE is in fact making a come back and both MCITP and MCTS certifications will be stopped in the next few years. But don't worry if you've been investing your time into either of these certification tracks, they will continue to be valuable, just as the MCSE 2003 continues to be valuable to this very day. On top of that you'll have special upgrade paths to get back on the right track with its cloud centric MCSE 2012 certifications. Microsoft Windows and the server technologies used that surround the desktop are still the most popular at home and in a multitude of business environments, you'll never escape it. To this day I've not seen a single Linux or MAC only business, for this reason alone putting time into a Microsoft certification will only serve to strengthen your skills and get your business moving forward.
Another excellent entry level certification from CompTIA providing a solid foundation for heading into the realm of Linux based Oss. This is another non-residential skill but has the potential to be useful when working with businesses. The biggest selling point of Linux is the fact its cheap to purchase, introducing either server or workstation based systems is easy enough when you become proficient and you'll ultimately end up being one of very few people in the area that can provide ongoing support. Typically I install a lot of Linux based web servers running Apache and receive a lot of long term business through maintenance contracts.
Red Hat is often considered to be one of the leading distributions for business server and workstation deployments and has an excellent choice of support options. Following on from Linux+ the RHCSA is an excellent next step towards being proficient in a leading Linux distribution and makes for an excellent application and infrastructure server option.
It's important not to take this article as a definitive must have list of certifications, as individuals and techs our skills and strengths can be very different and as such you should use the list for guidance and then research the many certifications out there. I hope the list helps you to concentrate on the skills that would benefit you and your business, for example if you don't want to concentrate on getting business customers then Linux+ and CISSP can be quickly dismissed and replaced with something more fitting for your line of work.