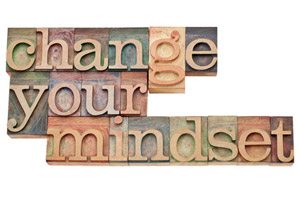 Guest Post by Ronn Hanley:
On paper my business is three years old.
In reality, it began more than 30 years ago.
The desire to own my own business isn't new. I've always known that I have less control of destiny if I work for someone else. The problem is, early education, a large portion of average home life and life's general experience doesn't prepare you for being your own boss.

When I started my company, I did everything wrong. I gave away time and service for free. I sometimes forgot previous scheduling and had to backpedal after realizing that being in two places at the same time really is impossible. I obsessed over having to tell clients no. Despite all of this, I managed to survive by realizing that beginners have a lot to learn and trying to give myself a break.
Despite all of my 'growth pains' one constant thought has run through the whole process of getting to where I am now. I've made it a goal to be mindful that I'm doing something outside of my 'training'.
Early life and school seem to be designed to turn us into good little automatons. We're told to get good grades, do the right (safe) thing, graduate and then join the workforce. We're taught to do our best for the group. Individuality is frowned upon in most instances. I'm not saying its like this for everyone, but for the great majority of us, it is.
When you start a business, no matter what kind it is, it's very possible you are attempting to break out of 15 to 20 years of indoctrination. If you spend time in the workforce before starting the business, the problem is even worse.
When I started my company, I had been an 'employee' for 30 years. All I knew was how to 'wait' for work to be brought to me. Like most employees, I was somewhat proactive, but I never really went out of my way to do things. This was the result of being burned for trying to think outside the box in corporate settings.
My biggest issue to overcome – and if its your's as well, you'll understand – is putting the employee mindset in its proper place.
I've consistently caught myself saying WE towards my clients, as if I were something more than a vendor. It's hard wired into me to make myself part of the 'group'.
On the face of it, the mindset isn't a bad thing. I'm able to quickly acclimate myself to whatever setting I find myself in. It allows me to connect to my client and get the job done faster with less awkwardness.
The problem is, once its time to sever that cord and move on to the next job or client, I sometimes run into an emotion wall. This issue tends to show up with my long term clients or for those that I have intense daily interactions. I tend to blur the lines of what a client should be. I look at the client more like a co-worker than what they truly are – a client that's paying me for a project or my services. I've never noticed this issue with clients I don't have daily interaction.
My largest client is also my oldest. In a lot of ways they are more like a job than a client. I know their goals, strengths and weaknesses. And I honestly wonder if I should know what I know about this client. If I'm just supposed to be a vendor, shouldn't I keep it in the realm of – do a job, invoice them and keep it moving?
But that's not what happens. I find myself emotionally entangled with their company goals and problems. During meetings or jobs I find myself saying WE a lot.
And this was my original point. The WE comes from my training to be a good team player. 30 years in corporate and private America has left its mark on me. Chances are you have a similar story.
If you're wired this way you have to be actively aware every day that a certain distance is necessary – this means home user clients as well as businesses.
It doesn't mean you have to be some kind of emotionless machine. Your clients are people who need to see the confidence and humanity you bring to the table as a problem solver. BUT the minute you violate that boundary you set yourself up for all kinds of problems. Their issues aren't your issues (to the extent that their issues don't interfere with your ability to do what they contracted you for).
I remember a conversation I had with the very first IT contractor I ever met. I was working for a heating and cooling company in Portland, Oregon and he had come by to fix some computers. During a break, I found myself talking to him and I mentioned a problem that we were having in the office. He stopped me before I really got going and said – "Please don't tell me about the problems here, I don't involve myself with my clients internal issues. I don't have the time or energy for it."
At the time I thought he was being an arrogant jerk, but now, all of these years later, owning my own business, I get it.
Your business lives or dies based on the way you conduct yourself around clients. I don't mean just acting like a professional, I mean actively keeping yourself from getting drawn in and sidetracked by clients internal issues. I can't imagine a faster way to reach burnout than ignore the trained in employee mindset while you're trying to build a business.
A few things I do to help me 'keep it real' include:
Plan for my business to solve problems for more than one client. If I wanted to help only one entity I'd get a job.
Realize that my clients have issues have NOTHING to do with the growth and continued operation of my company. (I know this sounds like Duh, but its harder than it looks when you truly care.)
Realize that my clients can only see within their own little world. As a business owner I have to see in different spectrum's.
Stay mindful that my employee mindset is a trained response and its stronger than it seems
Remind myself (sometimes daily) that one client won't pay the bills or allow for me to grow this business to what it could be, no matter how nice they are or how much they seem to need me.
Good luck.
Guest Post by Ronn Hanley: Ronn is a technology enthusiast from way back, during the dark ages of the Arpanet and the Purple monochrome monitor screens. His first computer was a Commodore PET and his first laptop was the size of a suitcase. Despite that, he loves computers and technology to distraction and has been working in the tech world for almost 10 years full time, currently as the owner of a Desktop and Network support company in Atlanta, Georgia.