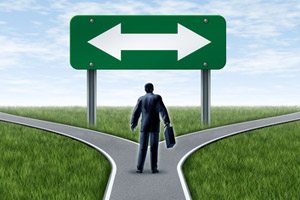 Starting a Computer Repair Business wasn't something I decided upon lightly. But when someone plants that seed of an idea its hard to think of doing anything else as your mind slowly works through all the possibilities and what it could mean for your professional future. We all know there's going to be a lot of work involved, an endless list of tasks from setting up your workshop, your documentation (Technibble Business Kit), development, advertising [insert growing task list here].
A lot of us will inevitably start business along side a full time job and of course have families to take care and be part of. My mistake at the beginning was not giving the last two points the attention they deserved. The following lessons which I learned the hard way I hope will provide an insight for others in the similar situation of juggling that full time job and your new tech business start up.
The Day Job
When I made the decision to start a business I gave very little thought to the impact that it might have on my current employment. Why would I? I worked a typical 9 to 5 at a certain popular frozen foods manufacturer as a network support technician. However my views on what I did in my spare time differed greatly to my employers view and I was pulled up on it at a seemingly random time when my manager finally got wind of it.
I came to appreciate their point of view, there were numerous concerns that it would distract me from my responsibilities and that I may start working on my own business in business hours. Valid concerns but their approach was pretty unnerving as they started laying out several printed pages of my website with various areas highlighted, think CSI's Horatio standing over me in the interrogation room and you're pretty much there.
To end it I was threatened with a disciplinary, which I never received. The promised pay rise at year end never materialized. Of course this has HR written all over it but rather than get embroiled in a lengthy and difficult process I decided that it was probably best to move on and start fresh.
1. Consider Your Employer
Despite my horror story above, do consider your employer. Your full time job will of course be your bread and butter during the early days of your business so regardless of whether we disagree with our employers point of view, we need them on our side through this delicate stage. Some employers won't mind of course whilst others will take a dim view which could quickly spell trouble.
2. Is There a Conflict of Interest
Is there a blatant conflict of interest? For example are you currently working for a small tech repair shop looking after residential clients? Then the likelihood is that you'll find yourself without a day job pretty quickly. In a similar situation I would probably do the same out of fear of putting time and effort into someone who intends to take business right from under my nose. If you're working for a business that directly relates yours then you should strongly consider alternative employment.
3. Check Your Employment Contract
Give your employment contract the once over and check for anything that might go against you that may conflict with your plans, things noting details about second jobs, out of hours conduct and privacy rules may harm you if your employer pulls you up on it. On the flip side be sure to check through for things that might help you in a worst case scenario.
4. Meet With Your Employer
A sure fire way of keeping on the good side is to be open and honest up front prior to opening your doors to the public, be the one to pull your manager into a meeting and get a feel for the situation. It will be interesting and may put you in a stronger position when all cards are on the table.
5. Keep It On The Low or Play It Down
Another way is to play the whole thing down as a hobby, lots of people have hobbies and some of those people would prefer to be paid for using their time and skills. This is something everyone will understand and has a way of putting employers at ease.
Employers, especially those having given full time placements will inevitably take a cautious view on employees wanting to get out on their own. When a company brings you into the fold you're ultimately looked upon as an investment, that's not always the case but its often the bottom line in the business world. You're not paid to stand around and look pretty (sorry), you're paid a salary which will in some way help contribute to your employers success in their business.
If its common knowledge that you're running a business then you may mind find your employer less willing to invest in you and you may see that possible promotion or pay rise go by the wayside regardless of what your employment contract states. Of course I'm taking the extremely negative view here and this is not always the case, it is a worst case scenario which I was unfortunate enough to be part of.
Thankfully there is a flip side to this scenario and your employer may in fact see your part time business as a good thing, a set of skills and abilities they would have remained unaware of had you not took the necessary steps to build a business. This could open up new opportunities and see your employer taking steps to ensure you remain on the payroll. They may even help you develop your career on a new path.
In the end this all worked out for me in the end, I have a better day job with an understanding employer which puts me in a stronger position for the future of my business. This was a hard learned and had I known what I do now I certainly would have taken my day job into much greater consideration. I think my employers had a valid point of view but given their business position and experience the situation was dealt with poorly and sadly they'll certainly not be the only ones out there. Hopefully today's article has been an eye opener will help others consider they're day job in greater detail before opening your doors for business.
Am I the only one? Lets here your horror day job horror stories in the comments below!