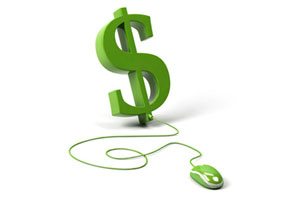 Computer Technicians and small business owners alike are so caught up in the endless game of wanting "more" that they often forget how to shift into a mindset of "less." More marketing, more customers, more income, more leads, more everything. But what if I told you that there is a good chance you are losing out on a good chunk of profit each month just because one category has been overlooked? That large gaping (sometimes invisible) profit hole is thanks to none other than: expenses. There are a handful of tips for saving money in the Computer Business.

Sure, going after more customers is a tried and true way of keeping profits high. But if you haven't evaluated where lost profits are going in the form of expenses, you are dumping what could be large sums into items you either don't need, could downsize, or find a complete substitute for altogether.
I started my technology consulting company FireLogic over a year ago on a tight budget, a small yet loyal customer base, and the notion that most core services/subscriptions could be kept fully in the cloud. One year and six months into the business and I've yet to backtrack on a majority of the initial founding decisions I made. I'll tell you exactly how I save good sums each month on items many fellow computer business owners simply overlook.
Phone Service
Phone service is one utility that any smart company would never drop. But that doesn't mean you shouldn't be critical about what kind, and how much, service you need. Telco providers are notorious for overcharging customers, as proven by Gartner Group which says upwards of 80% of businesses are overspending on their phone (albeit wireless) service. Shocking? Not so much. For many in the States, the name Ma Bell still rings true in this regard.
If your company has a physical office and still uses analog telephone service, you ARE likely overpaying every month for the simple fact that newer VOIP services are leagues cheaper than what analog providers can offer. For businesses in the US and Canada, a good first choice has always been Vonage Small Business. For only $50 a month, you can equip your office with a single line that features unlimited local and long distance, a dedicated fax line, and functionality called Vonage Extensions which creates "virtual" extensions to any other phone at no extra charge. Comcast and other ISPs offer similar VOIP plans with varying pricing per location, but you catch the drift. The days of expensive landline service are over.
If you are a mobile company (like mine) or just an independent tech, your options are even more appealing. My phone service setup looks like this: I have Tmobile for my primary cell phone, which handles personal calls on one number and I take all of my incoming business calls (and texts – yes, texts) on my Google Voice line which routes to the same Blackberry. Tmobile service costs me just under $70 a month for mins/texting/data, and my business line on Google Voice is completely free. Yes, free as in no charges, no caveats, free. I can take and receive business calls to my company number and text with clients at no cost. It works well, and I can customize voice mail greetings for different groups of clients, send all calls right to VM after a certain time of night, and archive my history of calls and voicemails and texts nearly forever.
It's one of the best decisions I made and it has been working well. You can now also port numbers into Google Voice which is a godsend for those who have established numbers. Voice is a free app available to Google Apps users which works on the web and on nearly any smartphone. And I won't take up any space in this article raving about Google Apps – my company runs its entire email system and leverages online document collaboration through the service at a cost of $0 per month. My previous article on Apps went into depth about why I think Google Apps is a hands-down must-have for any small tech business.
Servers
Servers are another expensive piece of hardware that most small outfits can likely do without. If you are an independent tech, the case for keeping a server up and running is even less justifiable. Think about it: unless you are leveraging a server for what it was made to handle (AD, detailed file sharing security & ownership, or web services) then you are keeping a machine running that is wasting money in every direction. Servers not only take up space, but require a fair amount of electricity, likely proper Windows licensing, good AV protection, and a contingency plan for when parts fail. For the curious out there, a NAS box consists of only hard drives, a small circuit board, and 1-2 fans; the footprint for possible part failure is a lot smaller. For mobile outfits like mine, this is all just money in the hole as far as I'm concerned. This is why I went with a simple NAS box that sits on my network and acts like a full blown file server (which is what most of us need anyway) for a fraction of the price.
I bought my setup years ago, but a current-day equivalent goes something like this: purchase a QNAP diskless NAS shell for $350, slap in two hard disks for a safe RAID 1 array such as these 1TB Seagate disks for $50 each, and you have yourself a $1500 file server for roughly $450. The benefits? No licensing, no malware problems, and it sips electricity like a champ. I've had my unit running for over 4 years now and it still churns without problem. The only maintenance work I had to complete on it was replace a failed $15 fan and run the occasional firmware update. My time is precious and time I can't bill to clients is time wasted.
Mobile Internet
Need mobile internet access for your laptop on the go? If you are subscribing for an aircard month-to-month from your cell provider, you are wasting serious money. I personally use a product called Tether in order to use internet on my laptop for the few occasions each month I need internet access on the go and wifi is non-existent. Instead of dumping $50+ each month for a little aircard I seldom need, I bought Tether for my Blackberry 9780 on sale for a mere $25 roughly a year ago.
I simply connect my Blackberry to my laptop and launch the app on both sides and like magic, I have mobile internet at pretty good speeds (usually about 1.5-2.8Mbps) given the pinched circumstances. It was a one time fee and to be honest, the software has paid for itself many times over. Android users can also purchase the same software from Tether, and iPhone users have built in Personal Hotspot functionality now which is nice but comes with some hefty restrictions from carriers and Apple. Either way you look at it, the options are out there.
Fax Machines
If you are one of the few dozen computer techs left that need a fax machine, consider dumping that physical machine and unnecessary second line. Between the cost of the actual line, any minutes you get charged for, and replacement ink/toner for that fax unit, it's money going down the drain. Invest in an alternative setup, such as a plan from a cheap online faxing service like MetroFax. Their cheapest SMB plan is $7.95 per month and you can even get a toll free fax number for just an extra dollar per month. Your incoming and outgoing faxes are all controlled through a clean online interface accessible anywhere (meaning you don't have to be home or at the office to get/send faxes). Ingenious and cheap.
Printing Costs
If you're not printing double-sided these days with a duplex printer, you're outright wasting precious money on paper stock. Any good inkjet or (my preference) laser printer comes with a built in duplexer which means you can print on two sides of a page. Do the savings add up? They sure do. The current cheapest ream of paper at my local office supply chain Office Depot is $8.79 and most people buy reams in packs of 3 or 5. In a best case scenario, a duplex printer will save one half a ream for every conventional printer's output for the same single ream. Across a box of 3 reams, that's 1.5 reams saved, and a box of 5 reams comes out to 2.5 reams of paper saved. Add that up across however much you purchase a year in # of reams, and you can see the cost savings.
Canned Air
Canned air still your dusting tool of choice? This is probably one of the most egregious wastes of money of all time. Take for instance this 6 pack of canned air from Office Depot. A whopping $30 plus tax for enough air to dust out perhaps 24-30 systems at best? Spend another $20 and instead get yourself a nice 2 gallon portable air compressor for a mere $50 plus tax/shipping like this unit from Home Depot. I've been using one for about a year now and have to say it's one of the best "tool bag" investments I've made in some time. No more air cans or weak cleaning power – this puppy packs a punch and you can clean a whole office of 5-10 machines in 30-45 minutes for the price of a few watts of electricity. There's no maintenance generally and these suckers last for years (I've read). Some environments may be prone to experience water build-up in the air tank which is easily solved by a $25-35 filter add on that keeps the water separated from the air hose and can be drained off after a period of time.
Fuel
Gas is expensive and could be creeping upwards even further if continued global economic unrest and supply problems get worse. There are many things you can do, however, to ensure you are paying the least amount you need to for gas. For starters, stop believing into the myth that your vehicle absolutely NEEDS premium gas. More than likely, it doesn't; even the United States FTC formally advises against this gasoline myth. Per the FTC website, unless your car experiences knock or "ping" when using low octane gas, you can likely use the lowest grade which is generally regular in the States. This is a good 15-20 cent savings per gallon right off the bat.
Another way to save money on gas? Find the cheapest station in your area using your phone! There are so many smartphone apps out there now I can't possibly name them all. I personally use Poynt for Blackberry but there is an Android and iPhone version as well. It gives me the cheapest per-gallon price in my area and can be sorted by each octane grade and station location among other things. Some days I'm filling up for a good 15-20 cents less per gallon and traveling a mere extra 3-5 minutess outside of my "comfort zone" to get gas. A worthy investment to save some decent money. All of the other common vehicle tips are also advisable. Get your oil changed on a regular basis (with synthetic, if you can afford it); change tires when necessary; keep your tires inflated at recommended levels for your vehicle.
Of course, I could keep going in all of the ways that a small business or independent technician could save money, but the list is nearly endless. The above are some of the largest money wasters I notice in this industry and can personally attest to the financial benefits associated with them.
What are your expense-cutting tips?