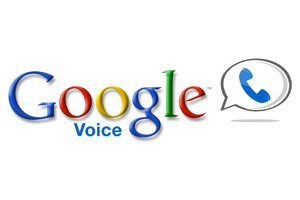 Many computer repair technicians fall into the same boat: they run a small business from their home office and primarily provide onsite service. When I used to be the sole person servicing customers, life was easy and a single phone number without any fancy features was more than ample.
However, adding workers behind your name and expanding a mobile workforce can be difficult without some sort of centralized phone system to handle call routing. The question remained: how do I take advantage of features that only in-house complex phone systems generally provide? I had a shoestring budget, didn't want to install any complex hardware, and I had a soft-spot for cloud software. To my surprise, Google Voice saved the day.

It has been about two years since I founded the computer repair company FireLogic, and now manage a team of 5 people which includes a mixture of part-time and full-time workers. My customers are oblivious to what runs our advanced phone system. Little do they know that a totally free piece of cloud software is what connects them to our cell phones on a dime. If you're on the prowl for a highly-customizable, free virtual phone system, Google Voice may be your answer.
Here's how my company FireLogic leverages the power of Google Voice:
Pre-planned phone ring schedules
One of the most powerful features that Voice offers mobile computer repair companies is ring schedules for the phones of all your workers. Mind you, this is even useful for a sole tech that doesn't wish to be bugged with client calls at 1am in the morning. The setup for Voice in this regard is very simple: merely add in all of your techs' phone numbers that should accept calls from the company number, and then set a custom schedule for each tech depending on when he is supposed to be "on call."
It works tremendously well and gives you the power to route calls like a traditional company in a non-traditional way. Customers don't know the different as they believe they are hitting the main company line each time they call, and your techs can be out in the field making money instead of sitting around a stagnant office. A win-win for both sides of the equation.
Unlimited texting to & from client cell phones
If there is one thing customers consistently compliment me on, it is that I am one of the only companies in my area to offer texting to customers. Why is this such a big deal? Think about how our client base is rapidly changing: even soccer moms are texting day in and day out.
Why shouldn't computer repair companies be forced to keep up with the trends? I think it's a natural evolution of how we do business, and the post-2010 era has introduced a clear need for offering customers the ability to text in requests. A traditional phone system cannot match this feature in comparison to Google Voice. While I choose not to do so, you can even have all of your techs receiving and sending texts from clients. There is no lack of liability in terms of historical records, as Voice stores all text message history indefinitely in your account.
Contact grouping for call management & routing
Have you ever wanted existing clients to get a different voicemail message from the long, drawn out one your new callers may hear? Google Voice proudly offers this functionality along with a bevy of other options related to contact grouping.
Calling Groups are extremely powerful in Voice as a way to create distinctive routing rules, separate voicemail messages, and also control if particular groups need to have their calls screened before they are answered. This may be useful if, perhaps, you want to tell Voice to allow all known current customers directly through to techs' phones but new "unknown" callers have to get screened by announcing their name first before the call is answered. It's a useful way to keep out abusive users that try to hide behind masked telephone numbers.
Voicemails-as-text in your inbox & indefinite historical records
How do we check messages on a traditional phone system? We either have to call in to a mailbox and listen to the message, trying to copy down the details as the user spits them out. Google Voice solved this problem and offers a multitude of options for how you can receive voicemail messages. One of the most useful features of how Voice handles voicemail is by sending you transcriptions over email as well as keeping these messages stored indefinitely inside the online interface.
The emails contain an embedded version of the voicemail which can be played back on the fly, downloaded as an MP3, or forwarded to anyone of your choosing. The online interface offers similar functionality with expanded options on archiving messages, adding notes to voicemails, and also editing the transcriptions manually to correct mistakes.
The golden question everyone always asks me: how much does it cost? Whether or not it will stay this way is anyone's guess, but for the foreseeable future Google Voice is completely free. There is no restriction on businesses using the system and Google actually encourages it openly. And the features I discussed are merely the ones I employ for my needs; there are dozens of other neat things you can do in Voice such as making calls right on your headset within Gmail, easily searching through your entire call/text/voicemail history through the web interface, and even call blocking former clients or vendors.
My company has greatly benefited from Google Voice, and I think your computer repair business could utilize the service in just as useful of a manner. Feel free to give it a try through either your personal or Apps-powered Google account today. If you currently employ Voice, let us know in the comments area below how it fits your business needs (or doesn't).