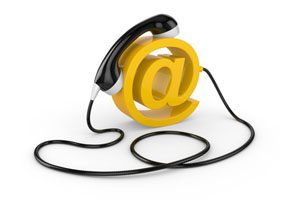 In this day and age just about every Computer Business should have a website. Of course, most Computer Technicians already know this and set out to make their own website. Some of you may make use of a free website builder, some might start with a template and some of you may know how to make them from scratch. While many Computer Technicians have the technical skills to create their own website, most Computer Technicians don't have the internet marketing skills to maximize turning website visitors into paying customers.

As we all know, getting traffic to your site is important and topics like SEO or choosing the right keywords deserve an entire article on their own. You might even be paying for Google Adwords or have an ad in a business directory to get traffic to your website but it is all wasted if you cannot convert the website viewers into paying customers.
When a visitor arrives on your website, a handful of events occur:
Is this what I want?
Once you have driven someone to your website, you need to make it obvious what you are about very quickly. What do you do? Where you are located? In the internet marketing world, they say that you only have 7 seconds to grab someone's attention before they leave the site.
The solution to this is to have a headline saying what your business is about and/or a very short paragraph right up the top of the page. The headline can be as simple as saying "Los Angeles Computer Repair" since this answers the question of what you do and where you do it, which are the first two questions for any client searching for a Computer Technician will want to know. Now that you have their attention they will read the rest of the copy on the website.
The small paragraph can say something like "We are a Professional, Certified and Insured Computer Repair company operating in the Los Angeles area. We serve small and medium sized businesses as well as home offices". Again, this answers as many questions as quickly as possible to maintain their attention.
Now we have their attention.
We need to convey more information to let them know that we are what they are looking for, all while still maintaining their attention. We need to remember that at this point, most people that are searching for something wont read website copy, they will scan it.
In order to do this, we need to avoid big blocks of text and use bullet points instead. The best way to take advantage of the bullet points is to list your services in them. For example:
Laptop Repair
Virus and Spyware Removal
Desktop Repair
Data Recovery and Backup etc.
The client usually knows what they want. If they believe that they have a virus then they are going to be scanning for the page for the words "virus removal".
Once you tick that box in their mind, they are much more likely to continue reading your website.
Continue Answering Questions
So we have answered what we are, where we are and that we can remove their virus, the next questions they are probably going to ask is how much it costs. There is a lot of discussion on the Technibble forums on whether you should post your prices on your website or not but if you are targeting the home or small business market, I suggest you do.
Close The Deal
Now that we have answered their questions, lets close the deal by establishing some credibility. You can mention some certifications using their full names (Microsoft Certified Professional rather than MCP) and maybe some unobtrusive logos on the side of the page or some testimonials.
Call To Action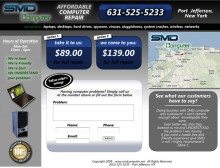 The client is now sold on us and we need to make the conversion. We need to ask for the sale. If we want the client to call us, we can write "Call 555-555-5555″. If we want them to fill out a form stating their problem we would write "Tell us about your problem" or something similar. This needs to be obvious as the next step. We do not want to sidetrack them once we get to this point.
This is actually why I have always recommended Podnutz's Tech Site Builder, it does all of this right of the box.
Where you can lose your visitor
Having too manage pages – Unless you have your visitors undivided attention (which we cannot assume), they are not very likely to go through all your pages. It is not uncommon to see Computer Technician website with Services on one page, Prices on a second page and Contact Information on a third.
You might have seen a really long sales page on the internet at some point; this is because internet marketers know that visitors won't go through your pages.
Distracting them from your main goal – Don't distract your visitor from the main goal which is your phone number or your email form. We need to keep them on our page until they reach our contact details.
I have seen Computer Technicians place Google Adsense ads on their site to generate money from their website. This is one of the worst things you can do because when a client comes to your site through your expensive advertising, they see your competitor's ad on your Google Adsense block, clicks it and you make 30c for the click while your competitor gets the $100 repair job. Try not to have any links on your sales page that takes the visitor away from your site such as linking to the home page of your certification. If you must, open the link in a new window by adding target="blank" to the link.
Analyze how visitors use your site and make changes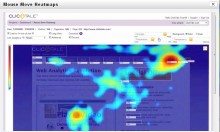 You can also use a service like Clicktale which allows you to analyze your visitors in great detail including which links they clicked, how long they spent reading a certain area and even watching their mouse movements on your page. You may find that they become confused by your page, click on something that isn't clickable, get stuck somewhere and leave. Once you know where any problems lie, you can fix them and may find that one technical issue was preventing you from getting many calls per day.
Clicktale has a free option that records 400 page views a month and then stops recording if you go over.
Conclusion
So, to rehash, a good landing page does the following really quickly:
What we are about
Where we are located
How much we cost
Establish some credibility (testimonials, certifications etc.)
How to get in contact with us.