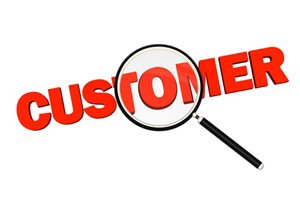 The title of this article may take some readers aback, but I'm targeting this topic in a very genuine manner. Customers that use your services likely have a certain expectation of price, quality, and communication that keeps them coming back. But have you ever stepped back to reverse-evaluate those same people on the needs YOU have?
The relationship between a customer and your business should never be a one way street; if it is, then one party may be taken advantage of. While the notion of "firing" customers is logical, the path must be walked upon lightly with due caution.

I've always been a staunch advocate of this advice in running my company FireLogic because, as fellow computer business owners can attest, not everyone is an "ideal" client. My inspiration for this story was a recent posting on the Entrepreneur magazine website in which writer Carol Tice goes over how she handles getting rid of problematic customers. I don't necessarily agree with every point she makes (nor do all her points directly correlate to a computer business atmosphere) but the overall gist of the discussion still holds very true.
Keep in mind that your own circumstances may greatly affect what direction you take with a particular client. If you are trying to rid yourself of a customer who was referred by a family friend, for example, you'd have a more difficult time of easing the relationship apart then a complete stranger. Nuances aside, here is the methodology of how I approach this sometimes sticky situation.
1. Assess "why" you think a customer needs to be let go. This probably should be a no brainer for most, but seriously, step back and actually ask yourself what about this person brings about consideration for dropping them. Is it a one time argument or a perpetually detrimental relationship? The former can be easily repaired, while the latter is likely a telltale sign that something needs to change. What kind of things constitute a bad relationship? Many things, actually. Someone who is extremely slow to pay but always requests the most prompt service.
A client who asks for the moon but consistently beats you down on price. It could also be someone tougher to decide on, such as a customer that is decent at best, but refers terrible leads that always end up in disaster. Grounds for firing a client may vary, but you catch on to what I am getting at here. If someone is costing you any combination of time, money, or bad word of mouth that doesn't outweigh the profit you are making off servicing them, then this is when I would consider cutting your losses and severing ties in a proper manner.
2. Tie up loose ends before you take any action. If you're considering dropping a client due to any combination of issues, be sure that any outstanding projects or work is completed. Severing ties with a customer before finalizing any pertinent work that was promised puts them in the upper hand position for keeping unpaid invoices stagnant or outright refusing to pay entirely. Don't put yourself in such a position in the first place and "clean your plate" entirely before wiping your hands clean.
Remember that there is always the possibility that legal action may come about from a soured relationship and you don't want to give the other side any more ammunition for their case. The exception to this rule is if you are working on an extended project that has agreed upon terms that has completion steps dependant upon payment. Taking this into account will also help limit any possible bad PR that this customer passes on to others, keeping your image hopefully as clean as it was before you took the customer on.
3. Determine your approach to "cut" ties, and never resort to anything less than being 100% professional. Unfortunately for computer business owners, bad word of mouth spreads faster than the better kind of word we appreciate. With this in mind, it's important to cleanly part ways with a client (or at least as best as possible). Once the preliminary assessment of the situation is done, find out what would be the "path of least resistance" to parting ways. I like to use something along the lines of "I'm sorry, but I just can't service your needs any longer" or "I think you would be better served by (competitor x) or (competitor y)."
There is a lot of interpretation that can be made here by the technician or business owner, and I'd recommend you to adjust your statement/approach to your own circumstances. If the customer, for example, generally uses you to support a niche product of some sort, feel free to come up with a white lie that you no longer service such product. The rule of thumb is: as long as the approach isn't outlandish and is based in some sort of reality, then it should be a viable option. Just don't use your parting story to incite or inflame tensions – this will only blow up in your face in the end.
4. Use best (legal) judgement when dealing with abandoned product. A big topic of discussion on the forums happens to be how to handle abandoned goods. This may be computer hardware, software, or a combination of the above. If a relationship sours and you are considering cutting ties, try your best to make the situation amenable enough to give the client a chance to pay any outstanding dues so their hardware can be returned. This goes back to the importance of step 2 in that you don't want to open the door to any unnecessary legal action by a potentially loaded residential client, or worse, a larger business customer who may have the funds to battle you in the courts.
It's not worth your time as a small business owner and will likely not gain you anything in the end. If a customer, however, does not respond to repeated attempts of contact that is documented, then abandoned equipment can likely be held onto. From most of my reading on Technibble Forums, as long as there is a signed dropoff order outlining the terms of what defines abandoned equipment, a business owner has the right to uphold them. Again, local law for your location may counter this argument, but in the States at least, this holds fairly true.
5. Keep any soured relationship under wraps to prevent collateral damage. There is no control you have over a customer who rats off to others over the details of his/her failed relationship with you. That's a reality. But one thing you do have control over is the ability to seal your lips about the circumstances and nitty gritty over why & what happened. Think about it: it truly isn't anyone else's business unless you happen to be referring them to an industry colleague (in this case, fair warning is justified and morally acceptable).
But in the majority of cases, it's best to consider the past just that and move forward. Stirring up stories of past customers with other clients may lead to a potentially dangerous situation especially if that former client is friends/family or even a good customer of the other client. You don't want to get hit with collateral damage from a good customer that views you in a negative light due to their new-found knowledge of a former fallout. Keep your nose clean and history in your back pocket; you never know when it may come out to bite you.
In the end, remember that you can ultimately turn a bad situation into a positive one. A properly severed relationship with a bad customer will likely save you time and provide opportunity to spend energy servicing the other 99% of your good clients. It's not an entirely new or foreign concept. In fact, Spring made headlines back in 2007 for dumping about 1000 of its worst customers and had little reservation about announcing it.
While your business likely isn't in a position to have to drop that many clients at once, the smaller operations that we run make it that much more important that every penny is accounted for. And this means putting the microscope down on every last deadbeat customer on the books as well.